ONLINE PAYMENT NOW AVAILABLE!
Youth families will be able to pay online via Vanco.
Please consider covering the small fee for each event to cover costs incurred for this convenience.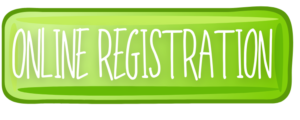 Please click on this button to go to the
Church Planning Center
website to register for upcoming events.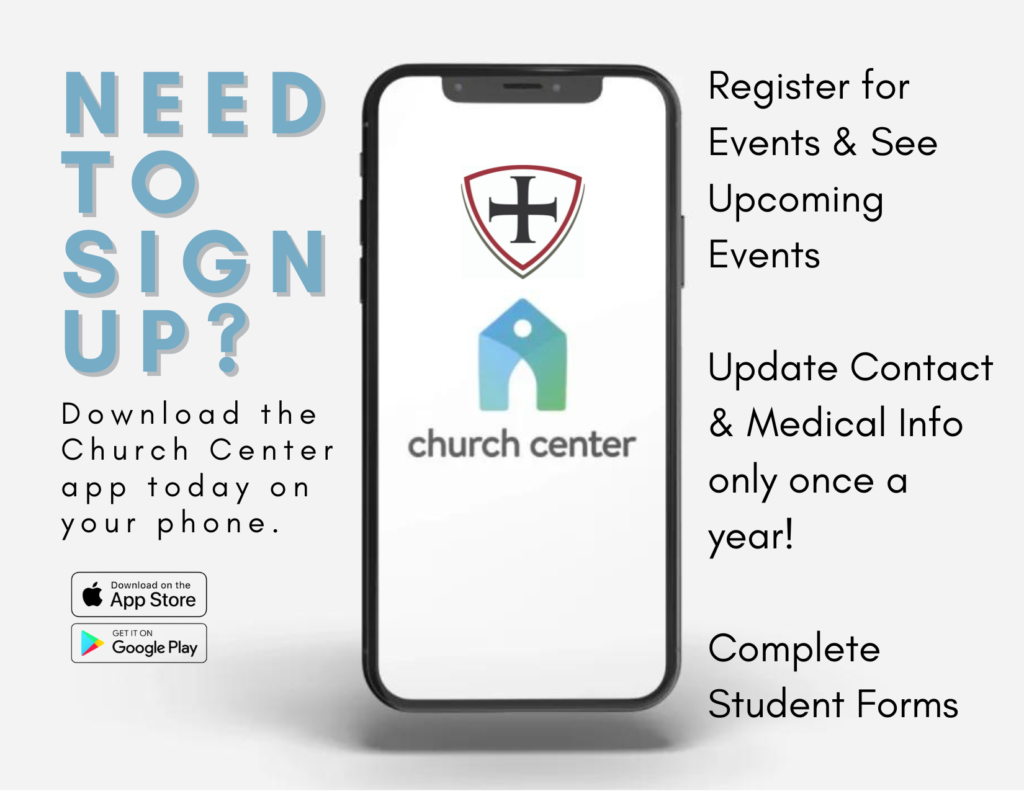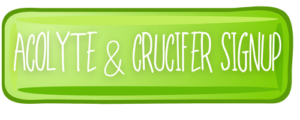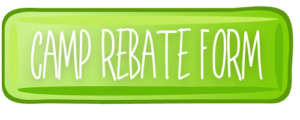 YOUTH CALENDAR OF EVENTS
November 17-19-
Fall Force Camp @ Camp Lutherhoma (ages 8-12)
January 12-24, 2024-
Journey in January High School Retreat @ Camp Lutherhoma
February 2-4, 2024-
345 & Jr High Winter Retreat @ Camp Lutherhoma
February 19, 2024-
President's Day
Lock-In Event
April 26-28, 2024-
Y4Life Apologetics Retreat @ Camp Lutherhoma
(HS & College)
June 10-14, 2024-
VBS
July 5-13, 2024-
Youth Summer Service Trip to Cincinnati
July 19-23, 2025-
LCMS Youth Gathering in New Orleans, LA
Click a link below to download and print at home:
2024 Summer Youth Service Trip
We will be serving teaming up with Immanuel-Broken Arrow at an inner-city immersion program through Prince of Peace in Cincinnati, OH. At the end of the week we will have the opportunity to also visit the Creation Museum and Ark Encounter. In addition, during the week one evening we will attend an MLB ballgame of the Reds vs. Rockies (and eat dinner there). The expected cost is currently $225.The goal of this immersion program is to give a group of volunteers an in-depth experience of the inner city environment in which Prince of Peace Lutheran Church exists within Cincinnati. Prince of Peace is in the Over-the-Rhine neighborhood, an inner-city environment. The immersion program is intended for an extended period of time. We will sleep at Prince of Peace Lutheran Church, participate in ministry activities that occur at Prince of Peace, many of which serves the homeless and poor in Over-the-Rhine. These include "The Bridge" a day shelter program on Monday, Wednesday and Thursday from 11am-2pm and their Wednesday night community program of a devotion and community meal starting at 6pm as well as Kids Church for inner city youth on Sundays at 11:30 am.
Finally, the immersion program will give us exposure to other agencies and environments outside of Prince of Peace that serve the homeless and inner city youth in Over-the-Rhine. This includes the Freestore Foodbank and Wesley Chapel Mission Center youth outreach.
We will need commitments by those planning to attend, no later than December 1.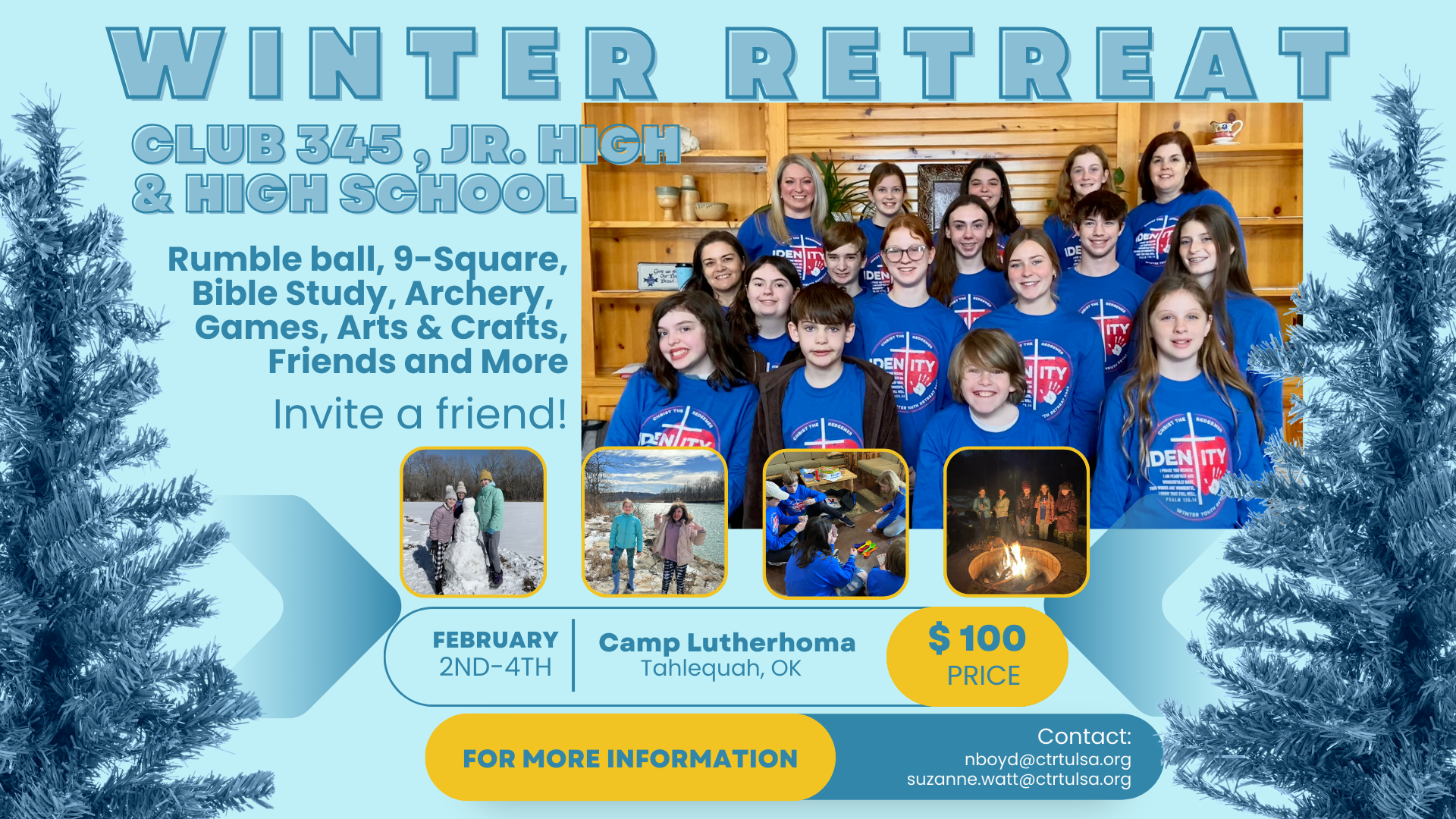 Youth Sunday School & Confirmation Classes
YOUTH SUNDAY SCHOOL CLASSES
For high school youth each Sunday
9:30-9:50- Breakfast and Fellowship Hall for Opening
9:50-10:30- Small Group Study in the Youth Room
Led by Timothy Michaels-Johnson
For junior high youth youth each Sunday
9:30-9:50- Breakfast and Fellowship Hall for Opening
9:50-10:30- Sunday School Class in the Junior High Youth Room
Confirmation Classes 2023-2024
Students have TWO options for class times this year. Because of the exciting, active construction project at CTR we will be slightly creative with our course schedule this year.
Class options are:
Sunday School from 9:30-10:30 am for 6th grade – 8th grade
CTR-U on Wednesday nights at 5:30 PM
Students eligible for classes may attend one or both class time offerings because each class will be a different course each lasting differing lengths of time. Rather than a set confirmation class schedule each individual student and their family will be able to build their class time around their individual needs and time constraints. This means the length of time a student takes to complete all the requirements will vary for each and no longer be a set number of years as it was in the past.
Please contact DCE Suzanne and she will send you the appropriate books or make them available for you to pick up at CTR.
Thank you for your support, and please keep your children and the ministry of Christ the Redeemer in your prayers.
SUNDAY AM CLASS
9:30-10:30 AM in the Jr High Classroom.
Please bring your workbook, folder, and Faith Alive Bible.
Sunday Confirmation Schedule Fall/Winter 2023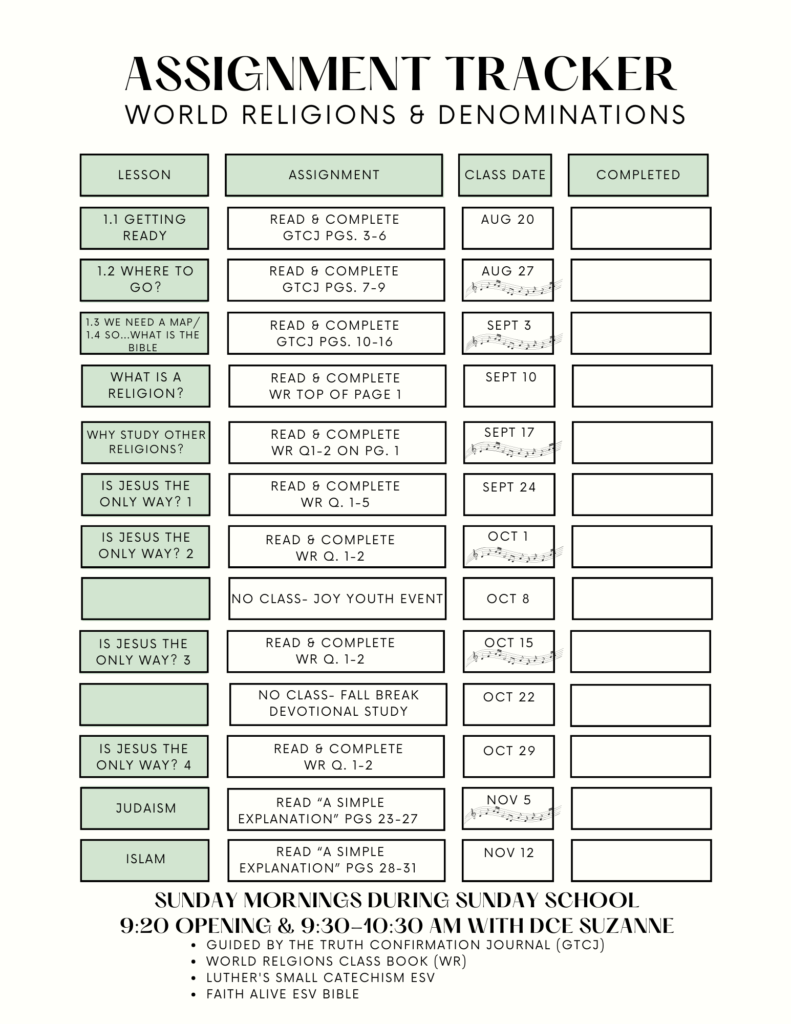 WEDNESDAY PM CTR-U CLASS
5:30 PM in the Jr High Classroom.
Please bring your workbook, folder, Faith Alive Bible and Luther's Small Catechism.
CTR-U Confirmation Schedule Fall/Winter 2023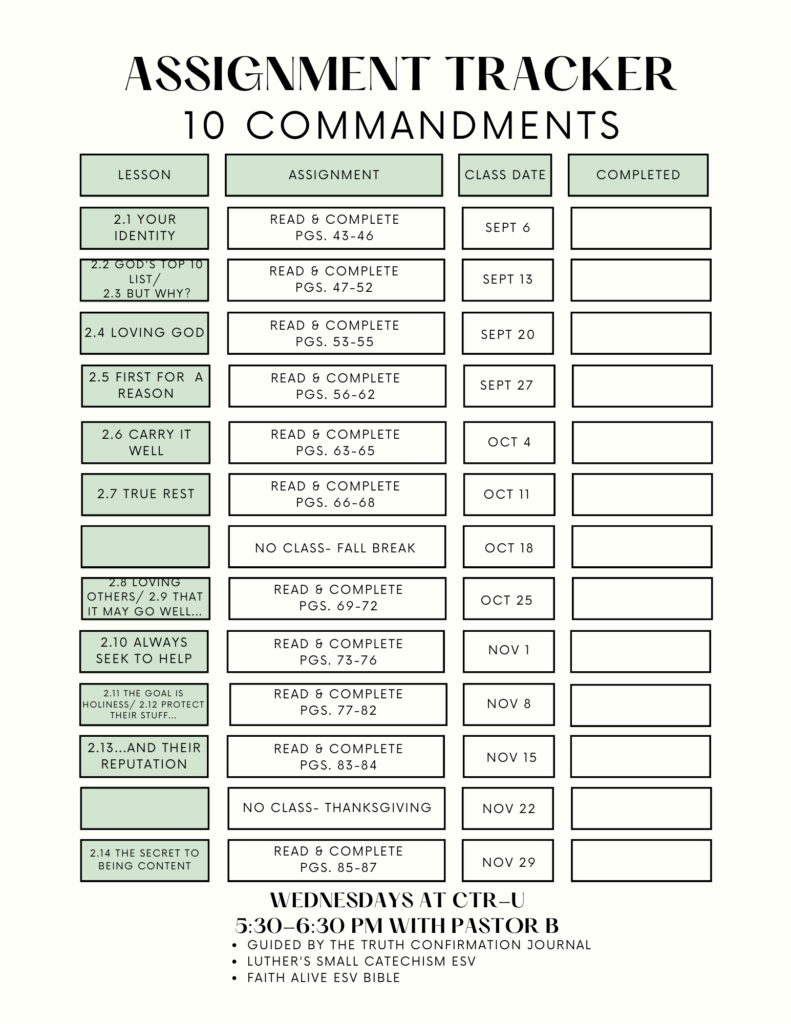 In June 2022 our youth ministry had a Summer Service Lock-in event at CTR. We stayed overnight at the church for 2 nights and went out each of the 2 days to different service organizations in town. Each evening we had dinner together and enjoyed games and a devotion together. On our last day we put together the new air hockey and foosball tables for the youth room!
Night 1: Dinner, Bible Study and Games at CTR
Day One: Volunteering all day at the Catholic Charities Market & Warehouse
Night 2: Shopping for tomorrow's project, Dinner, Bible Study and Games at CTR
Day Two: Volunteering at Coffee Bunker with Deb Drain in their Pantry and lunch together followed by projects at CTR
CTR YOUTH SUMMER MISSION TRIP IN SANTA ROSA BEACH, FL JUNE 2021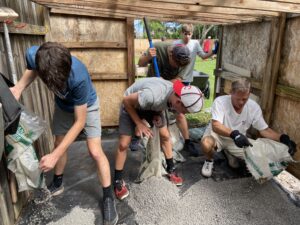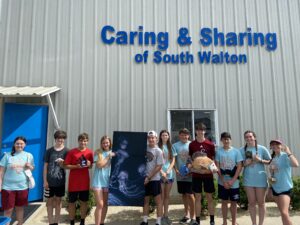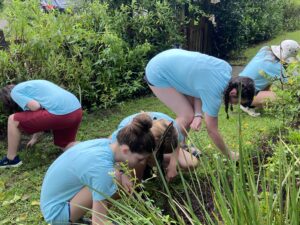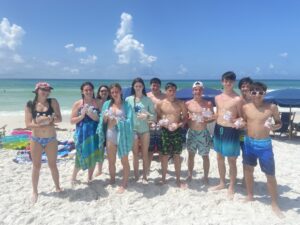 The CTR Youth had a fun & service-filled week serving Hope on the Beach in Santa Rosa Beach, Florida. The youth participated in projects of outdoor service as well as to local non-profits.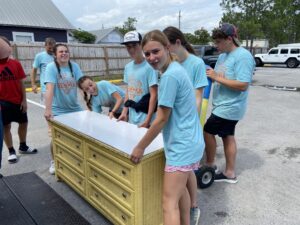 Take a look at a few of our Events from The Last Few years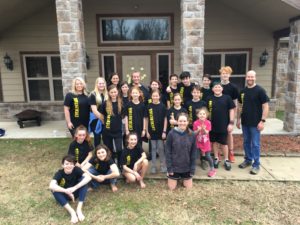 2019 Tulsa Area LCMS LaserQuest Lock-in

2019 Junior High Christmas party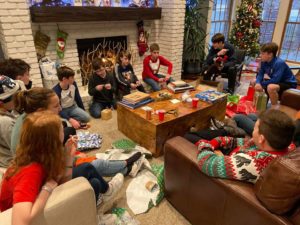 2020 Youth Christmas Skating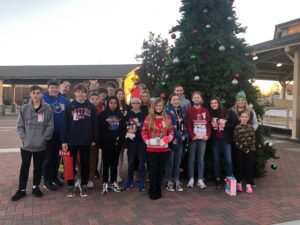 2020 Junior High Retreat

2021 Journey in January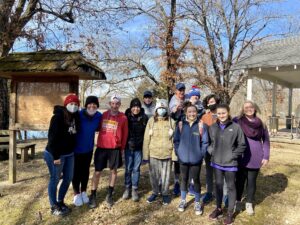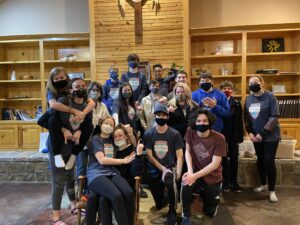 2021 Main Event

2022 Spring Confirmation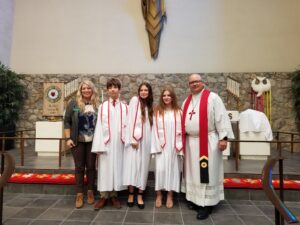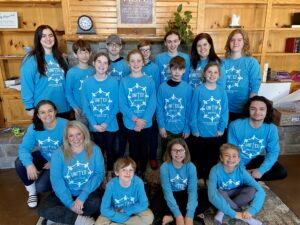 2022 Junior High Christmas Party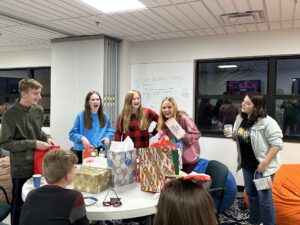 2022 High School Christmas Lock-In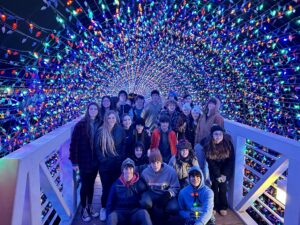 National LCMS Youth Gathering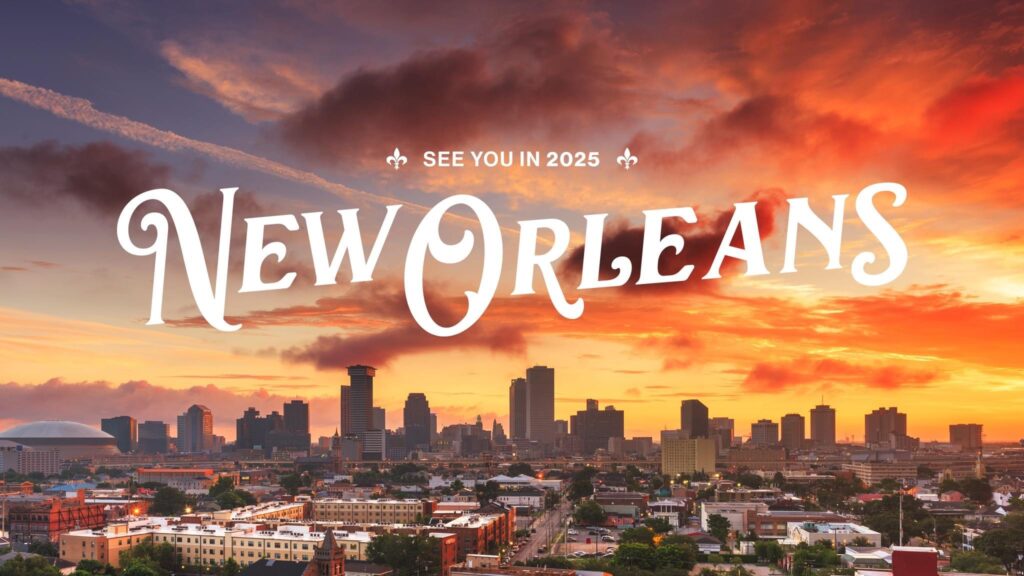 "In All Things" centered around Colossians 1:15-20.
July 9-13, 2022 in Houston, TX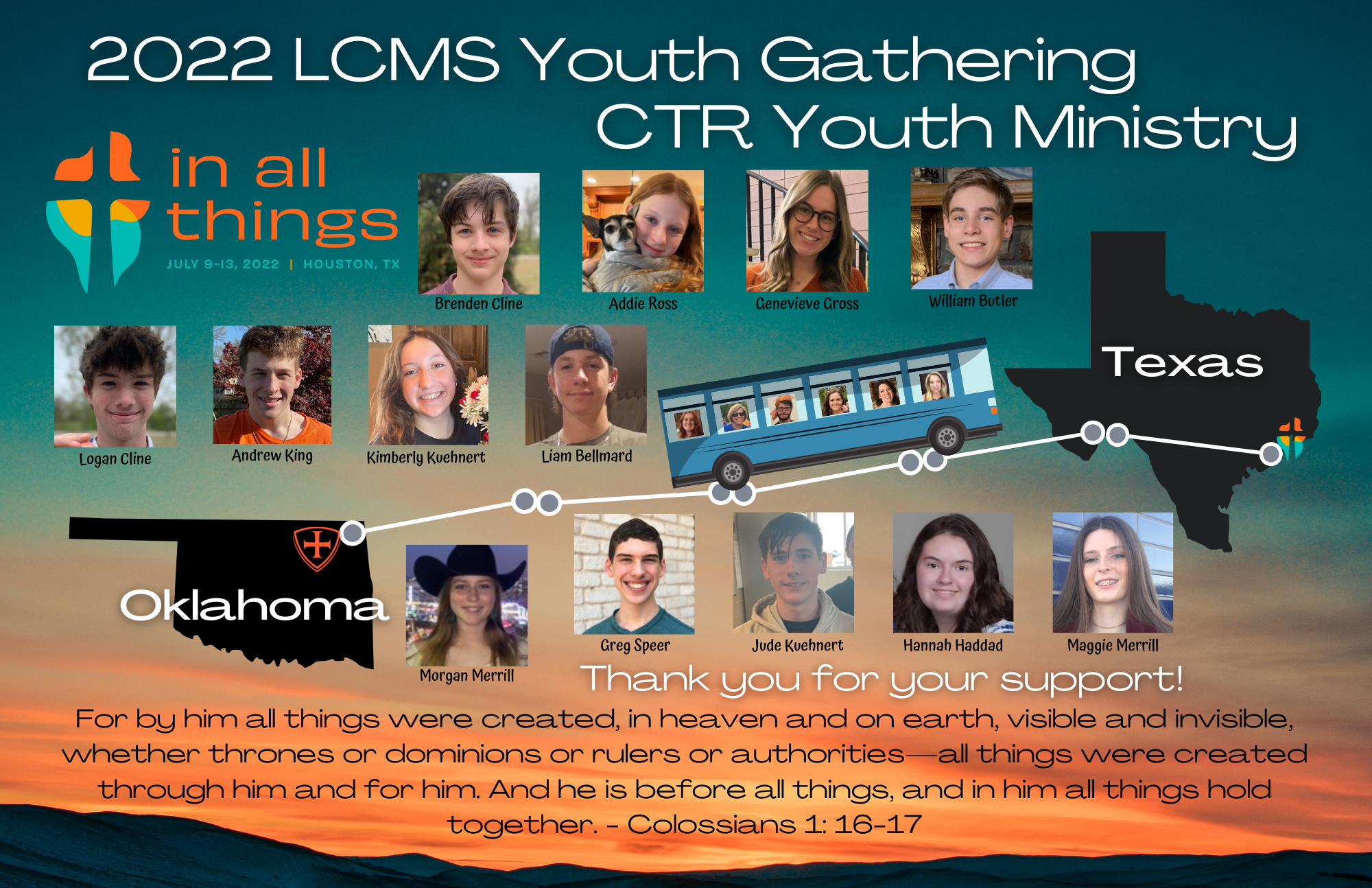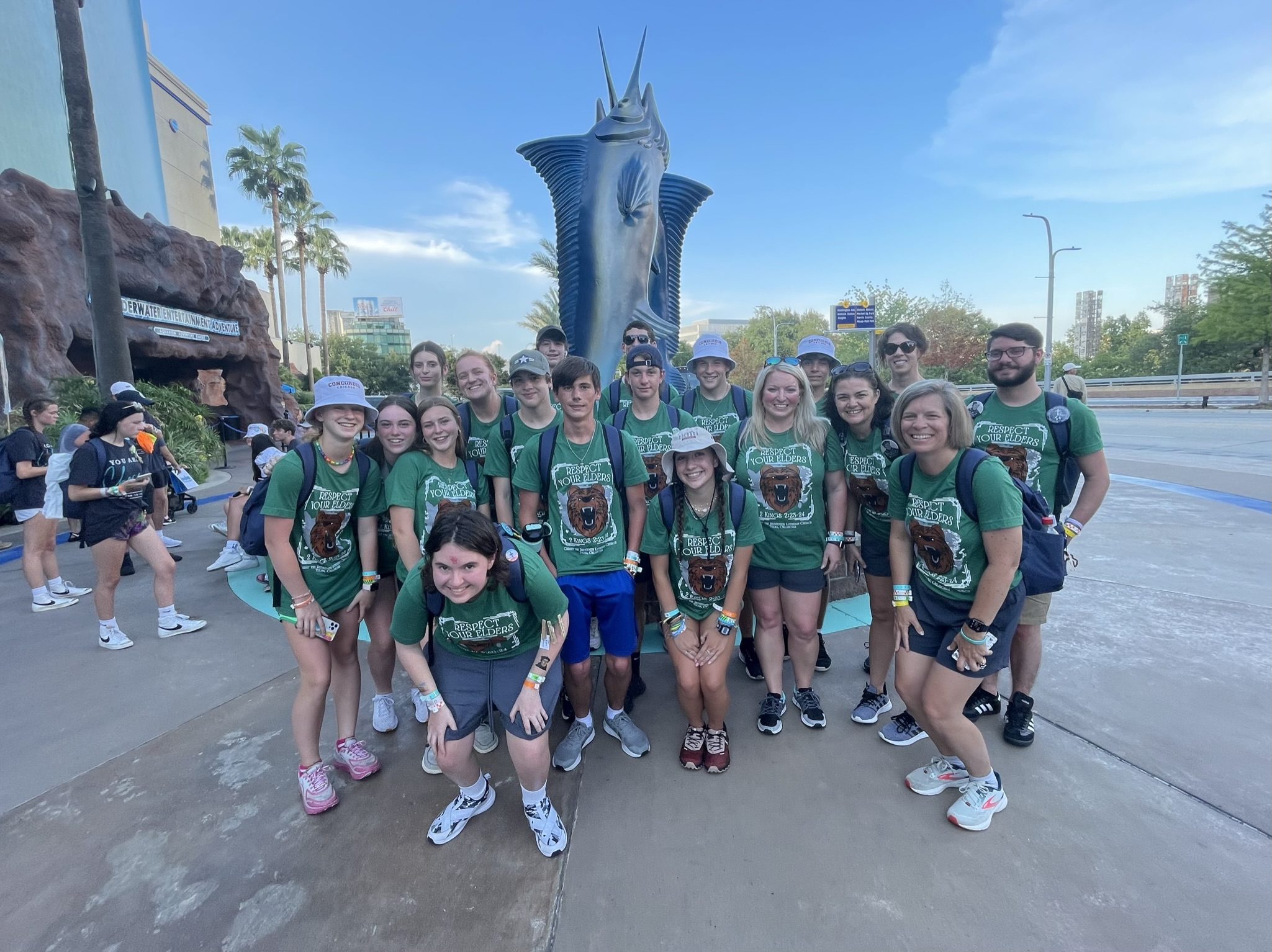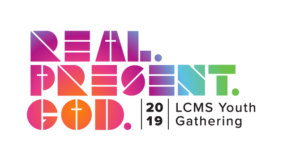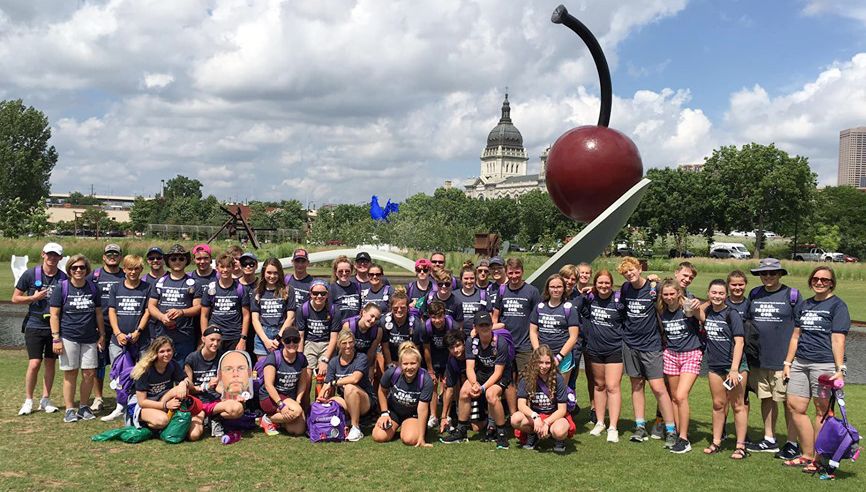 Awesome pic from 2019's LCMS Youth Gathering.