FAMILY ACTIVITIES & CLUB 345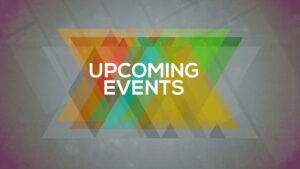 Join us on Easter Sunday for this Family experience as we Journey to the Cross. As a family, you will visit each station and experience Holy Week in an interactive way. All ages are welcome!!
Then children, toddlers through 5th grade, can participate in an Easter Egg Hunt. Separate egg hunts will occur for the toddlers up to age 3 and the older children.
If you have any questions about this fun, family event, please contact DCE Nikki at
NBoyd@CTRTulsa.org.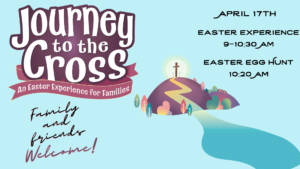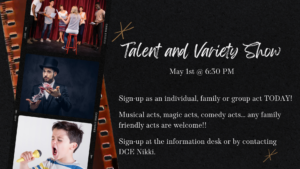 Join us on Sunday, May 1st at 6:30 PM for Christ the Redeemer's Talent and Variety Show. This show will be fun for all ages!! Refreshments will be served.
Also, if you have a talent you, or your child, have a talent you would like to share, please sign-up! You can sign-up as an individual, family or a group of friends. Acts must be family-friendly!
For more information, contact:
NBoyd@CTRTulsa.org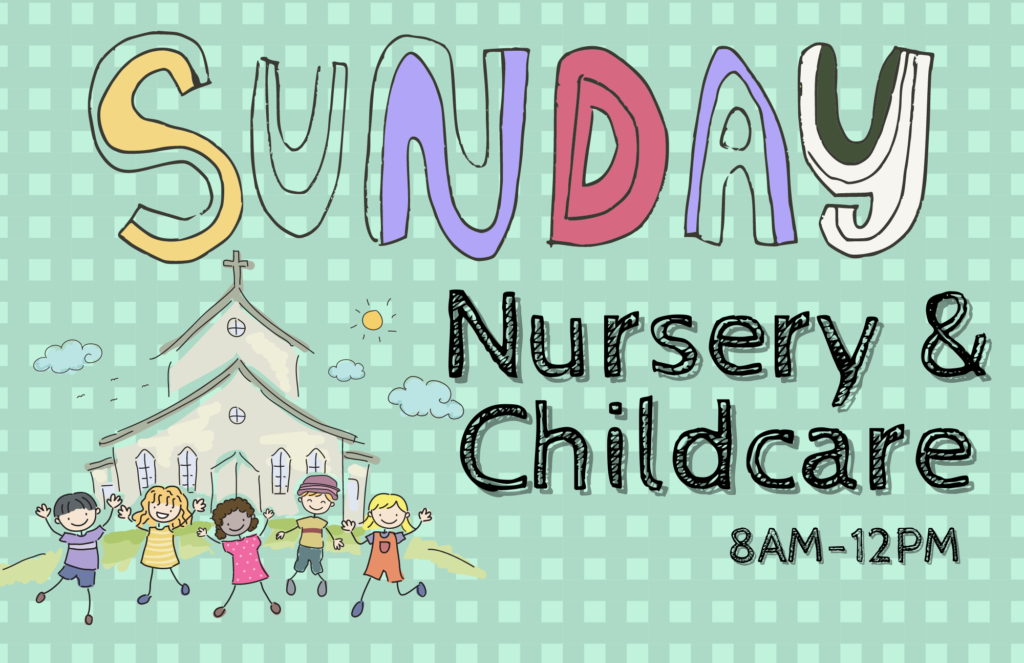 Christ the Redeemer offers a Church Nursery and childcare from 8AM-12PM during worship services and Sunday School. This care for our youngest is provided by professional, caring staff and is open to infants through age 4.
During CTR-U on Wednesdays we also offer this service.
The Nursery is located in the center hallway for convenient access. For more information, please contact the Church Office.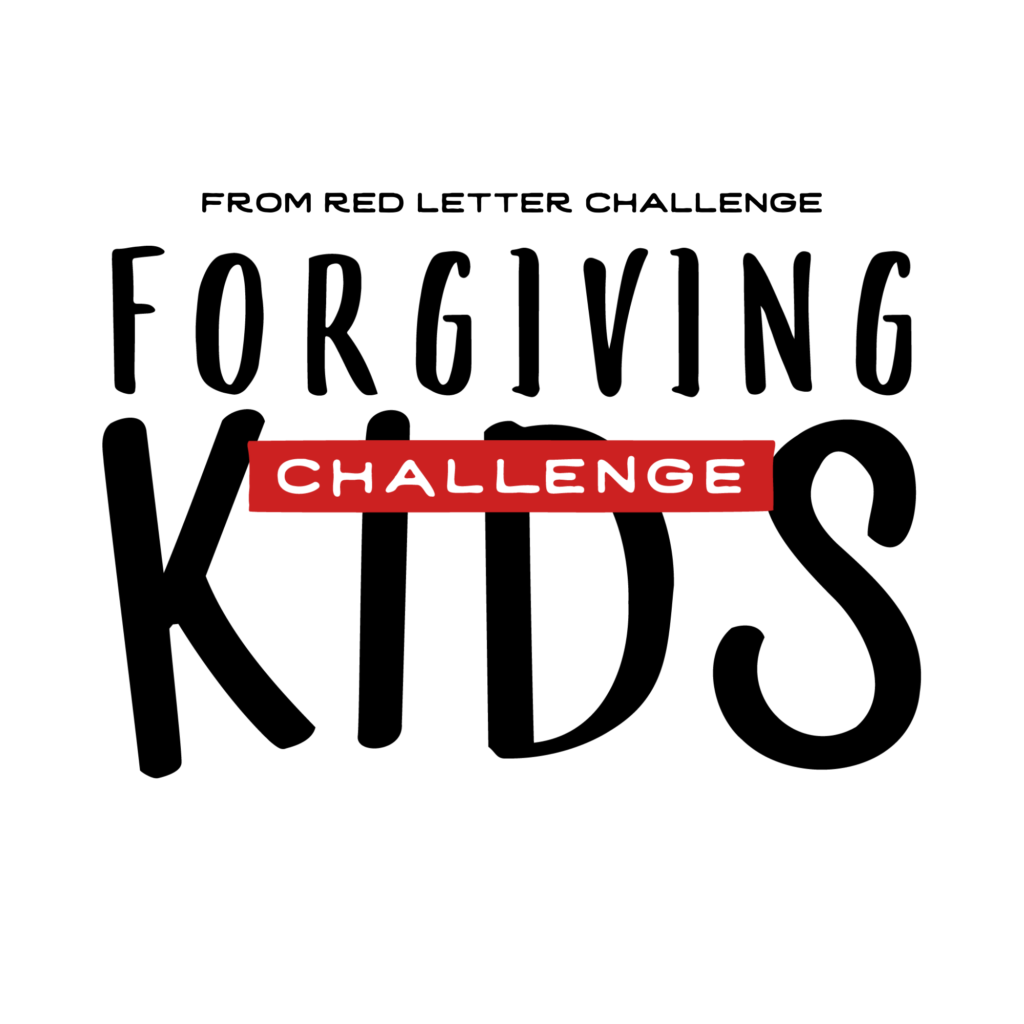 Click on the button for more information on our Kids Sunday School Ministry.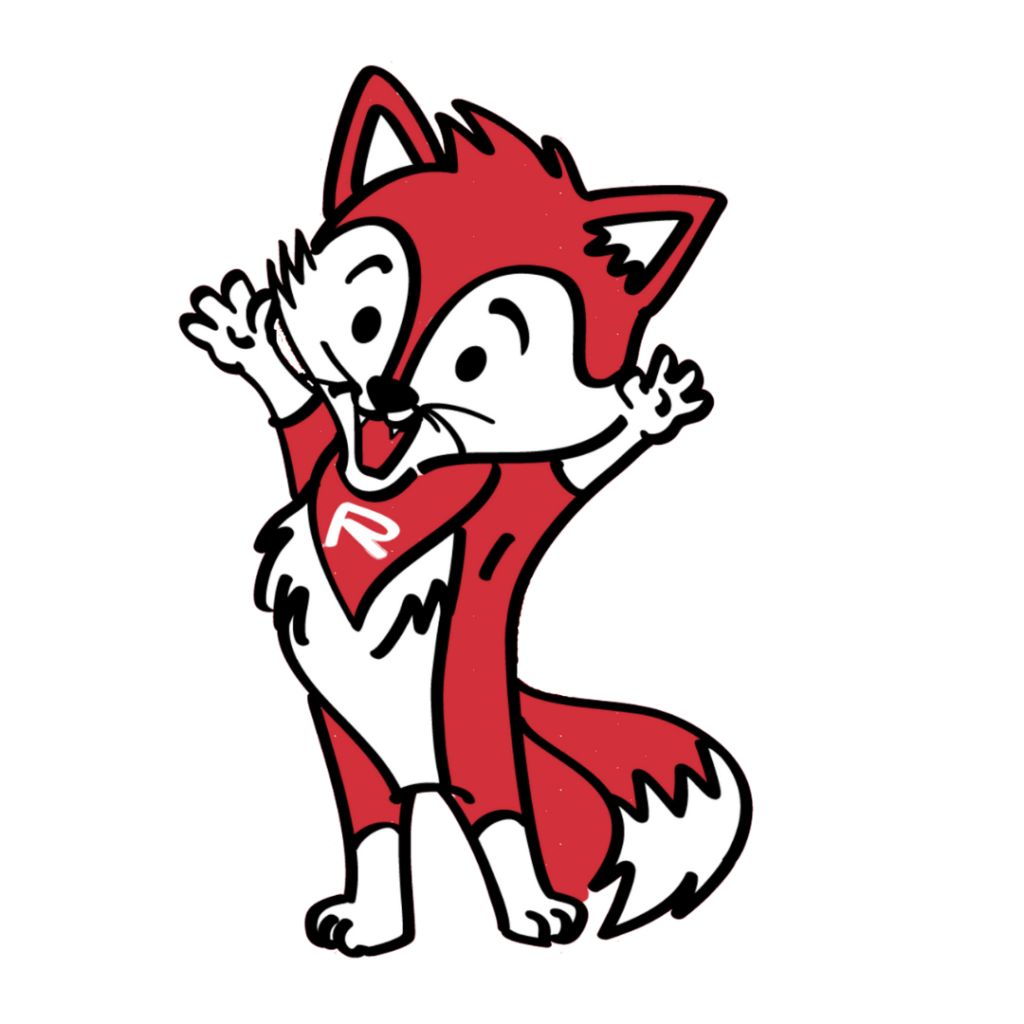 Look out for more fun family events coming this spring!
SUMMER BIBLE BUDDY READING PROGRAM
Welcome to God's Great Right Here! This is a camp experience unlike any other that families can complete right at home!
Get your Trail Map, Badge Activity Sheet and Badge of the Week ready and head outdoors! It is going to be a fun-filled summer.
Materials Folders are at CTR, to request one email DCE Suzanne.
INTRO: FAITHFUL FOOTSTEPS
SENDING: JESUS IS THE WAY
Parents, click these links to download some fun activities to do at home with your kids!
ACOLYTES: Students can begin to serve as acolytes in third grade at CTR! Students are trained on training days, or as requested if they are unable to make it on the scheduled day. Our acolyte schedule is based on volunteers from our students. The youth are reminded that even though you may be confirmed, you are still encouraged to acolyte until you enter high school.
NURSERY:
There is a nursery provided on Sunday mornings and Wednesday nights during CTR-U for infants, toddlers, and young children. All nursery workers have background checks on file, and have a heart for children. The nursery is located in the central hallway; ask an elder or greeter if you need help finding the classroom. If you are interested in working in the nursery contact Family and Children's ministry at
families@ctrtulsa.org
to find out more information.

JR ROUSTABOUT:
Junior Roustabouts is a service group for children from preschool to high school and their parents. Service days are led by the Roustabouts at CTR. Work days are scheduled as needed!
FAITH FRIENDS: Meets on Wednesday nights during CTR-U for students in Kindergarten-5th grade in the Fishbowl. Come for devotions, music, games, service projects, crafts and more! See the CTR-U page for more information and dates for Wednesday nights.
CONTACT US:
nboyd@ctrtulsa.org


Family Resources:
Activities
Picnic in the Park
Movie Night
Campfire
Board Games
New Museum Exploration
Yard Games
Camping
Nerf War
Bowling
Swimming
Cookie Decorating Contest
No Technology Challenge
Scavenger Hunt
www.childrensministry.com