5:00-8:00 PM
Weekly with the exception of holidays through the school year.
Young Adult Bible Study
Wednesdays at 7:15PM
New study beginning Sept 2022!
CTR-U stands for "Christ the Redeemer University" and incorporates Christian Education and learning opportunities for all ages on Wednesday nights during the school year. We offer a variety of classes to meet the needs of children, youth and adults. All classes are open to anyone to attend- guests and friends are always welcome! At certain times we may also offer special speakers or one time events, please check the listings for these event speakers and times. If you'd like to see a particular Bible study or class or would like to start up a group on your own, please contact DCE Suzanne.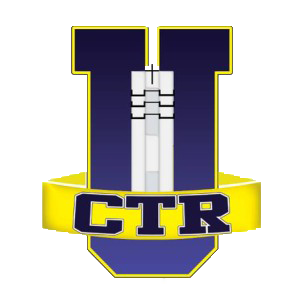 CHILDREN'S & YOUTH SCHEDULES
CTR-U FAITH FRI

ENDS SCHEDULE
CTR-U CONFIRMATION CLASS SCHEDULE
CAN YOU HELP???
Sign up today to help with CTR-U meal prep and cooking each week. The amount of time to prep/cook will vary by the menu that week.
Please consider volunteering to help.
CTR-U Dinner

Schedule Fall 2022

MENU

Salad Bar and Dessert every week

September 7

Raising Cane's, Mac/Cheese, Chips

September 14

Taco Bar, Chips/Queso

September 21

Italian Night, Bread

September 28

Hot Baked Potato Bar

October 5

Raising Cane's, Mac/Cheese, Chips

October 12

Taco Bar, Chips/Queso

October 19

NO CTR-U- Fall Break

October 26

Italian Night, Bread

November 2

Hot Soup Bar

November 9

Raising Cane's, Mac/Cheese, Chips

November 16

Chicken Pot Pie, Roll

November 23

NO CTR-U- Thanksgiving Break

November 30

Advent

December 7

Advent

December 14

Advent

December 21

NO CTR-U- Christmas Week

December 28

NO CTR-U- Christmas Break