Children's Sunday School – Preschool-5th grade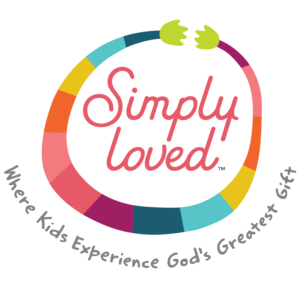 For kids age pre3 through 5th grade.
Join us in the Fishbowl starting at 9:30 AM.
Some of your favorite VBS Bible Buddies and music are BACK as part of the Simply Loved Sunday School series. Join us each Sunday for music, videos, skits, games, activities and more as we learn about the Old Testament and talk about Jesus!
Each week will begin with music and an opening activity followed by a Bible story and craft or other group project. You will also see fun videos from each of our Bible buddies each Sunday!
Learn this month's MEMORY VERSE!
"Give thanks to the Lord and proclaim his greatness.
Let the whole world know what he has done."
(1 Chronicles 16:8)
In January, we will be learning about kings David, Solomon, Jehoshaphat, and Josiah of the Old Testament.
The theme is "God's good kings." Our Bible Buddy
is Zion, the majestic lion.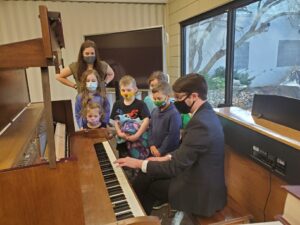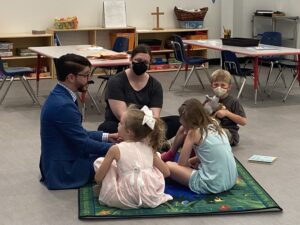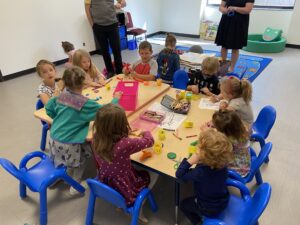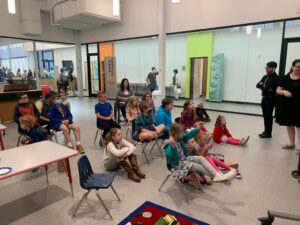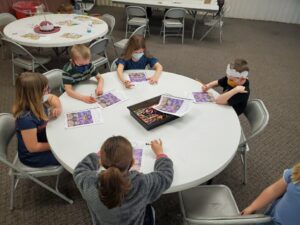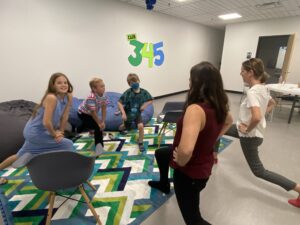 YOUTH SUNDAY SCHOOL – 6TH-12TH GRADE
Sunday School In Action
Our Junior High Confirmation class is meeting together in-person.
In January 2022 we begin a new series called 30-Lessons in Apologetics.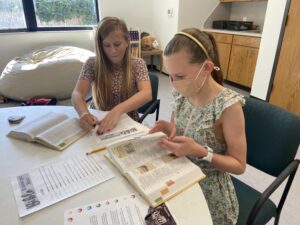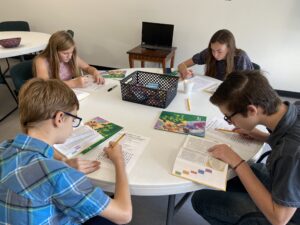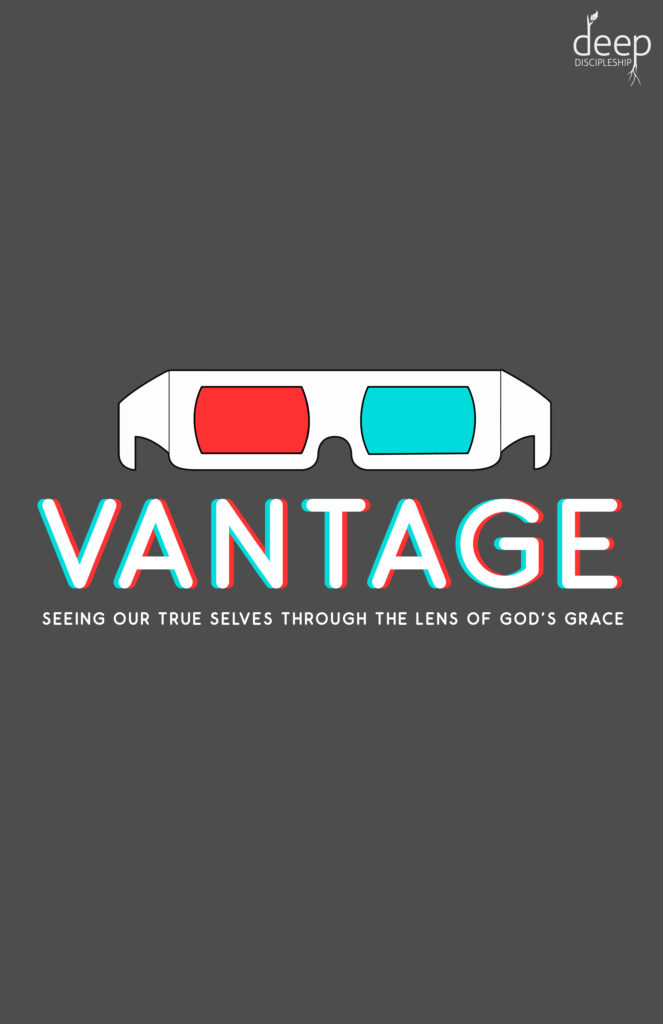 Our Jr High Sunday School Class is for youth in 6th, 7th and 8th grades. Students meet in person in the Library from 9:30-10:30 AM. This class is going through the 30-Lesson Bible Overview from CPH as part of the Confirmation series. The teacher is DCE Suzanne Watt. The class is currently also meeting on Zoom on Sunday mornings at 9:45 AM. For the Zoom meeting link, please contact DCE Suzanne.
Our High School Sunday School Class is for youth in 9th, 10th, 11th and 12th grades. It is in the High School Room from 9:30-10:30 AM.
What is Vantage?
A change in perspective changes everything. In the same way that a microscope reveals the tiniest moving parts and a mountain view makes skyscrapers fade, God's grace transforms the way we see and understand our world
forever. Vantage is a yearlong curriculum (52 lessons) that shows how God's grace changes the way that we see ourselves and our world. Students will examine the issues that confuse and divide our world by digging into what
God has already said through his Word. From his vantage point, they will see that God isn't just here to tell us what we can or can't do, he's seeking to redeem the world.
Teachers are David Ross and Tim Kuehnert.
ADULT SUNDAY SCHOOL – 3 CLASS OPTIONS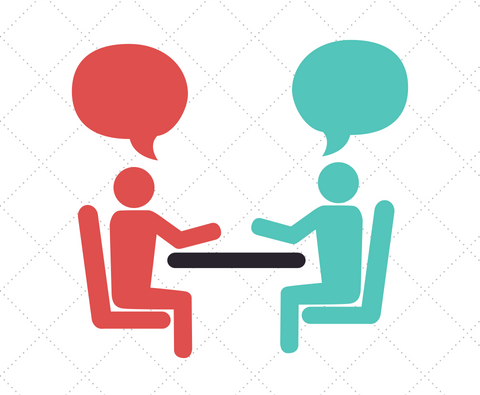 1) Adult Class by Pastor Burmeister. Meets in Fellowship East.
This class will be streamed via Facebook Live each week after the 8:15 AM service concludes.
2) The Wired Word led by a rotation of teachers. Meets in Adult Room 1. Each week a new topic is covered reflecting current news stories or trends. The topic and coordinating Scripture are presented in a discussion format.
3) Life By His Word led by Steve Short. Meets in Adult Room 2 in the church offices. This class goes through in depth study of one book of scripture at a time.
Both classes are located in the East addition off the Fellowship Hall.