Children's Sunday School – Preschool-5th grade
Our children's Sunday School is for students age 3 through 5th grade. Each week they meet for Sunday School Opening in our Gym from 9:30 AM-9:45 AM and then depart to their classrooms for individual lesson time. Students also receive Attendance Tickets which are redeemable in the Sunday School Store for fantastic prizes!
Loving Your Enemies
Any relationship is complicated! Along with intense friendships can come intense dislikes and even enemies. Recognize that your response to the people around you can make a huge difference in your relationships. Scripture calls us to love someone even if they hate you. We need to treat our enemies just as Jesus calls us to- with love and kindness.
Learning Not to Judge Others
What did Jesus do when he encountered people who others thought were weird or different? Sometimes it is easy to judge people before we get to know them. Jesus calls us to not judge others and to get to know them on the inside. Each and every person is God's special masterpiece.
Helping Others
It isn't always easy to help others who need something from us. Sometimes we don't know how to help, sometimes it's just easier not to, and sometimes we'd rather not help because it isn't fun. God calls us to help others,even when it means putting someone else's needs above our own.
Accepting Others
Learning to accept people who are different from us can be hard! Today we will dig into Scriptures to help us discover that God created all of us to be unique and different. Differences aren't mistakes; they're part of God's amazing plan. God calls us to accept others!
YOUTH SUNDAY SCHOOL – 6TH-12TH GRADE
Sunday School In Action
Our Junior High Confirmation class is meeting together in-person and on Zoom! On September 13 the students worked on a books of the Bible challenge to start off class. Could you put all the books of the Bible in order???
As we delve into the Old Testament students will learn more about the history of how the Bible came to be as well as the types of books that comprise the Bible.
On September 27 the students tried the books of the Bible challenge again and did really well!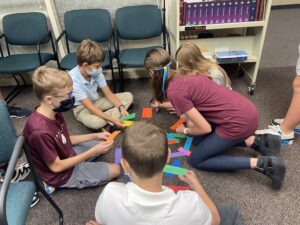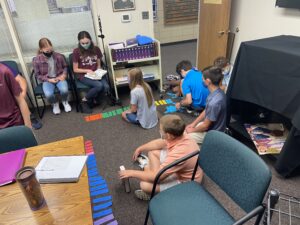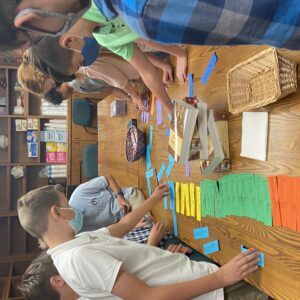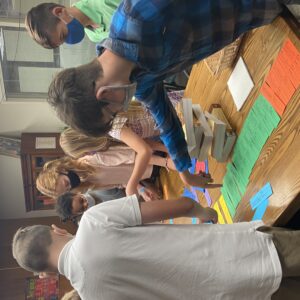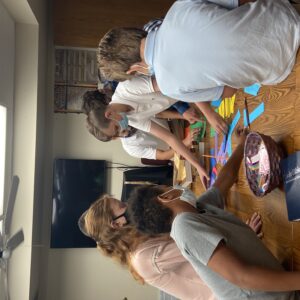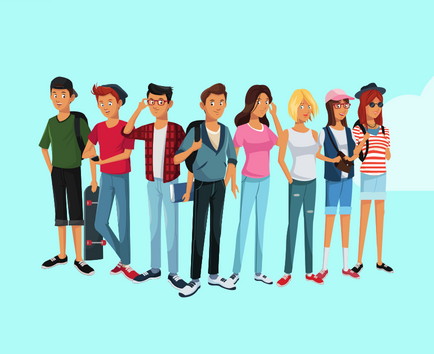 Our Jr High Sunday School Class is for youth in 6th, 7th and 8th grades. Students meet in person in the Library from 9:30-10:30 AM. This class is going through the 30-Lesson Bible Overview from CPH as part of the Confirmation series. The teacher is DCE Suzanne Watt.
The class is currently also meeting on Zoom on Sunday mornings at 9:45 AM. For the Zoom meeting link, please contact DCE Suzanne.
Our High School Sunday School Class is for youth in 9th, 10th, 11th and 12th grades. It is in the Office from 9:30-10:30 AM. Teachers are David Ross and Tim Kuehnert.
ADULT SUNDAY SCHOOL – 3 CLASS OPTIONS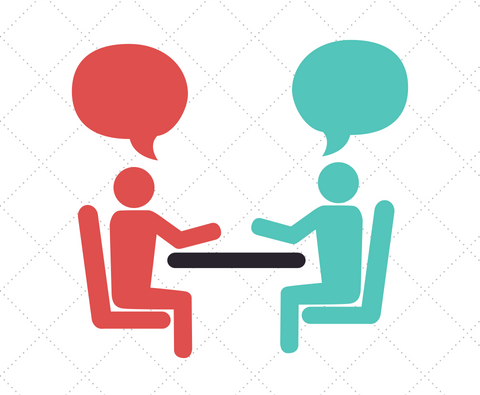 1) Adult Class by Pastor Burmeister. Meets in the Sanctuary.
This class will be streamed via Facebook Live each week after the 8:15 AM service concludes.
These 2 classes are currently not meeting due to the social distancing restrictions:
2) The Wired Word led by a rotation of teachers. Meets in the Church Library. Each week a new topic is covered reflecting current news stories or trends. The topic and coordinating Scripture are presented in a discussion format.
3) Life By His Word led by Steve Short. Meets in Conference Room 1 in the church offices. This class goes through in depth study of one book of scripture at a time.