For the Instagram follow: ctrtulsa or click
HERE
For the Twitter account use: @PastorBe_CTR
NEWSLETTER: Check the church website to read the online newsletter.
Parish Life will celebrate our staff members on March 27 between services. If you would like to leave a card or note for Pastor, Suzanne, Nikki, Floyd, Deva, Jacob, Craig, or Faye a basket will be available .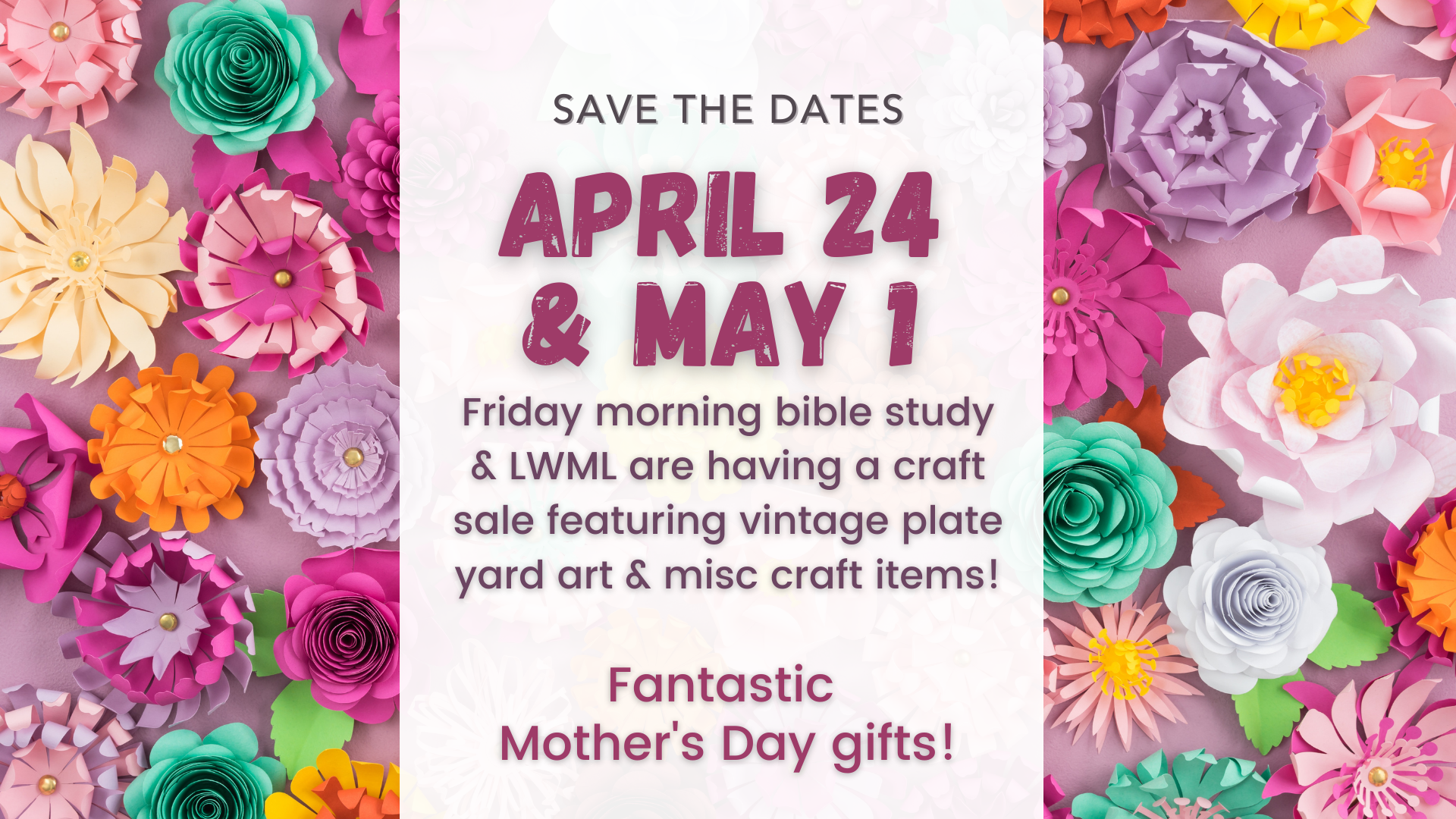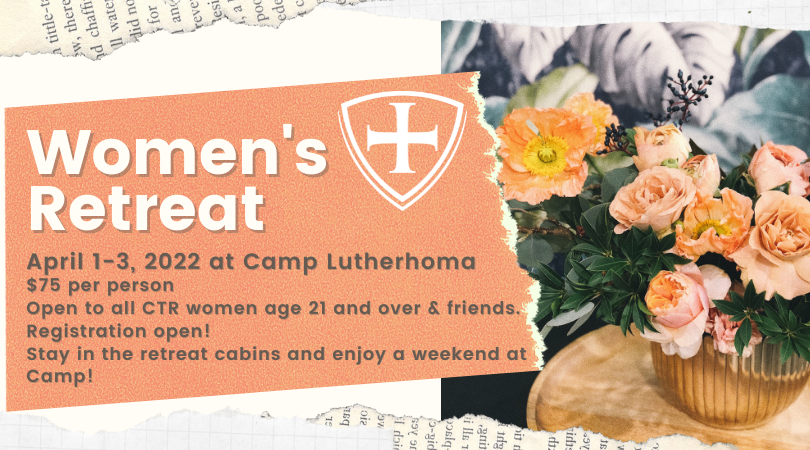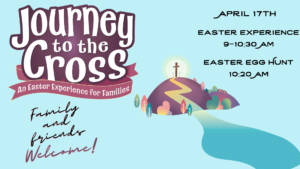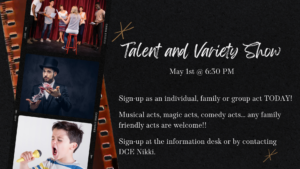 Please use your 2022 offering envelopes. If you have questions or need to pick up the new year's envelopes, please contact the church office. Be sure to throw away any remaining 2021 envelopes.
STEWARDSHIP COMMITTEE ANNOUNCEMENT:
Thank you to the 99 households who participated in the pledge campaign for 2022. In doing so it allows our church to prepare and plan more accurately and responsibly for our church's ministries and needs. Our church family continues to share their treasure so generously; keeping their hearts and minds in Christ Jesus! We are so very blessed and grateful!
GIVING:Below are options for sending in your tithes and offerings to CTR:
Smartphone: You can contribute through Vanco Mobile, our mobile giving app. Go to the App Store or Google Play to download it for free.
Online

: Click

here

to sign up through Vanco for one-time or ongoing offerings or donations. This allows you to set up weekly, bi-weekly or monthly giving.

Vanco Client Services: Call 1-800-675-7430 to give your offering for CTR by phone.
Mail: You

can

mail your offering in your offering envelope to the church office: 2550 E. 71stSt., Tulsa, OK 74136
STUDENT LOAN REPAYMENT FUND
Pursuing a career in service to the Lord through the church is a fulfilling opportunity, but it is not an inexpensive choice. Those who pursue professional church work many times incur educational debt, just like anyone else may do. Repayment of educational debt is often made more difficult by the more modest salaries of church workers, compared to other professions.
In order to encourage and retain our professional church workers here at Christ the Redeemer, several years ago the congregation established a fund to assist our Pastors, DCEs and other synodically-trained church workers in repaying their student loans. This fund relies on the donations of our members here at CTR. The fund is currently in need of additional funds. Please prayerfully consider a designated donation to this cause. You may place your gift in the weekly offering with a designation of "Student Loan Fund" or you may give your gift directly to one of the Elders, and we will ensure that it is deposited in the correct fund.
Thank you for your past generosity and for ongoing support.
– Jim Holt, Elder Chair
SOUTH TULSA COMMUNITY HOUSE: Here's a new "Top 10" needs list from STCH. You may put donations in the shopping basket in the South Hallway or donate money marked for STCH. We pick up on Wednesday and deliver on Thursdays. Thank you!
32 oz laundry detergent (for seniors in February)- 11 oz coffee or bricks (for veterans) – Family Size bar soaps – Family size hair shampoo/conditioner – 2 pack razors – Adult diapers size medium and large – Baby wipes – Hamburger helper – Brownie mixes – Disinfectant cleaners such as 409 or Clorox

COLLECTION CENTER: Please remember to collect food and household supplies for South Tulsa Community House; various coupons for the military; eye glasses for MOST Ministries. All these items can be dropped off at the collection center at the south entrance.
Agapé Ringers
: Middle school students-Adults – Mondays, 7:30 PM
Peace Choir:
K-5th Grade students – Wednesdays, 5:30 PM
Praise Ringers:
High school students – Wednesdays, 6:00 PM
Sanctuary Choir:
High school students-Adults – Wednesdays, 7:00 PM
Chamber Singers
: Adults – Sundays, 2:30 PM
Youth Band will meet Sunday afternoons 3:00-5:00 p.m.
All youth and young adults interested in joining who currently play an instrument, have interest in playing an instrument or would like to sing are invited. The band will help lead Sunday School opening
as well as play for special church events.
March 25 & 26, 2022 High School District Event at Immanuel in Broken Arrow
March 27 2022 Youth Gathering Meeting
at 12:00 PM in one of the Adult Classrooms on the north end of Fellowship East. Pizza served. Please RSVP to DCE Suzanne.
WIDOW/WIDOWERS' BIBLE STUDY Wednesdays at 10:00 a.m. in the 2nd Floor Office Conference Room led by Pastor B.
WOMEN'S BIBLE STUDY Friday morning women's Bible study is doing a study by Donna Snow entitled "Overflowing Abundance" a study of Jesus feeding the five thousand. We meet Fridays from 9:30 to 11:00. Please call or email Patti Ross if you are interested so we can get you a study guide. Come study God's Word with your sisters in Christ!
NEW WOMEN'S BIBLE STUDY Tuesdays at 10:00 a.m. Contact DCE Nikki for info!
CONSTRUCTION PHOTOS
can be accessed through the
BUILDING
page of this website and through the Construction album on the
CTR Facebook page
.