ONLINE PAYMENT NOW AVAILABLE!
Youth families will be able to pay online via checking account EFT or debit/credit card for youth events! The link to do so can be accessed by clicking the green "Make a Payment" button above. A small fee is reflected in the registration price for each event to cover costs incurred for this convenience.
YOUTH CALENDAR OF EVENTS
SEPT 4: CTR-U Starts
OCT 4-6: JOY Jr High District Gathering @ Camp Lutherhoma
OCT 24-26: CLASS Student Experience at CUNE
YOUTH FORMS
Click a link below to download and print at home
Jr High Youth 6th-8th Grade
High School Youth 9th-12th Grade
CTR-U: RESUMES ON SEPTEMBER 4
For junior high students we will only offer one confirmation class a week in the fall & spring and the other time slot will be dedicated to youth fellowship time. Our post-confirmation class will be during the 5:30 time slot after Youth Band.
5:00-5:30 Youth Band Practice
5:30-6:30 Youth Small Group Bible Study in the Youth Room OR Confirmation Class in the Library
7:00-8:00 Youth Fellowship– 6th-12th grade youth ONLY-hang out with your friends and participate in games, basketball, open gym, capture the flag and more!
FALL SMALL GROUPS:
Join all your CTR friends for fun, fellowship and Bible study each month.
Sign up with DCE Suzanne to host one at your house.
Jr High Small Groups (6th-8th Grade) 3:00-5:00 PM
August 18
September 15
November 17
December 15
High School Small Groups (9th-12th Grade) 3:00-5:00 PM
August 11
September 8
November 10
JOY JUNIOR HIGH DISTRICT GATHERING:
October 4-6, 2019 at Camp Lutherhoma in Tahlequah, OK. Joy is the Oklahoma District's Junior High Youth Gathering open to students in 6th-8th grade.
We are also looking for application from high school students to serve as small group leaders at Joy. Completed applications should be emailed to DCE Suzanne.
OK'D IN CHRIST 2020: Our next Ok'd in Christ will be held at the Embassy Suites in Norman, OK in March 2020. Ok'd in Christ is the Oklahoma District's High School Youth Gathering open to youth in 9th-12th grade.
C.L.A.S.S STUDENT LEADERSHIP EXPERIENCE
October 25-26, 2019 On campus at Concordia University, Nebraska.
At the second annual Concordia Leadership and Service Summit (C.L.A.S.S.) We are partnering with churches in the Oklahoma & surrounding districts to equip & disciple your students & help them develop as Christian Servant Leaders in your congregation & community.
Don't miss out! See the university campus, attend chapel and a college class led by college staff and guests!
****OPEN TO STUDENTS AGE 14 OR IN 8TH GRADE THROUGH AGE 18 OR IN 12TH GRADE BY OCTOBER 15.
$40 REGISTRATION FEE INCLUDES PROGRAM, MEALS & T-SHIRT.
HOTEL & TRANSPORTATION SEPARATE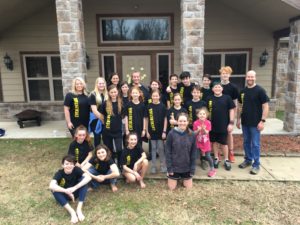 2019 Tulsa Area LCMS LaserQuest Lock-in

HIGH SCHOOL MINISTRY
District High School Events
C.L.A.S.S. Student Leadership Experience
Concordia University-Nebraska
Journey in January-
January 17-19, 2020
OK'd in Christ District HS Gathering
Embassy Suites- Norman, OK
JUNIOR HIGH MINISTRY
District Junior High Events
Joy in Christ District JH Gathering
Camp Lutherhoma- Tahlequah, OK
Church Retreat
CTR Jr High Retreat
Camp Lutherhoma- Tahlequah, OK
Youth Sunday School Classes
YOUTH SUNDAY SCHOOL CLASSES
For high school youth each Sunday
9:30-9:50- Breakfast and Fellowship
9:50-10:30- Small Group Study in the Youth Room
Led by David Ross, Lindsey & Nathaniel Rake
For junior high youth youth each Sunday
9:30-9:40- Breakfast and Fellowship
9:40-10:30- Small Group Study in the DCE Office studying Apologetics
Confirmation Ministry Information & Schedules
Confirmation Class Sunday Schedule 2019-2020
Sunday Mornings during Sunday School
Wednesday Night Confirmation (CTR-U) 2019-2020 5:30-6:30 PM
Led by DCE Suzanne Watt
National LCMS Youth Gathering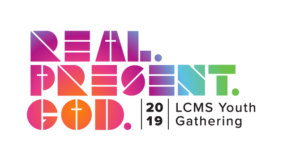 The next LCMS Youth Gathering will be in 2022 in Houston, TX!
Registration will open in Fall 2021.
I