OWLS will meet at 11:30 am Thursday, February 27th at Incredible Pizza. The speaker will be Andrea Leitch, Chief Market Officer at the Oklahoma Aquarium. Andrea worked for National Geographic for 12 years and will primarily speak about how the National Geographic brand has evolved from a scientific publication to a modern day media company, share stories from her time there, and discuss how we can support its mission from here in Tulsa. There is a signup sheet.

RECRUITING FOR DARTBALL: Dart ball is catching on. The Tulsa area has seen dartball participation grow and now has 7 LCMS Lutheran congregations participating. With 30-50 men AND women playing/ fellowshipping every week during the season, a good time is had by all. It starts on Tuesday evening at 6:30 and lasts until about 9:00. Get more info by emailing Deon Hull at dlhull5@gmail.com, calling at 918.928.6641 or visiting with him at CTR.
BLOOD DRIVE will be held at the church on March 8 from 9-12:30. Watch for the signup sheet and give the gift of life!
PIANO FUND: This fund is being used to raise money for the new sanctuary piano. We raised over $600. If you would like to make a donation to the fund, you can do so at any time. Simply mark "piano fund" on the memo line of your check. There has been a generous donation of an $8,000 match. Let's help to make that possible.

SOUTH TULSA COMMUNITY HOUSE:
We are in great need of just about everything "canned," as well as other proteins such as dried beans, peanut butter, meat based soups. We also need clean and labels removed prescription bottles which we use to distribute shampoo, body wash/soap and the like. They request that you not donate any Ramon noodles.
COLLECTION CENTER: Please remember to collect food and household supplies for South Tulsa Community House; various labels for ECC (check out the collection center for a list); various coupons for the military; eye glasses for MOST Ministries. All these items can be dropped off at the collection center at the south entrance.
OK'D IN CHRIST:
Registration is $90 a person and includes the weekend event, nightlife activities, all meals, a t-shirt, hotel and transportation as long as you register by February 10. After February 10 the price goes up to $125 a person. Hotel arrangements must be made by February 14 therefore registrations will be cut off on that day.
We will be completing service projects during the day on Saturday as well as having our own dinner out.
To register, please fill out the registration form under "Youth Forms" near the top of this page or print copies can be found on the youth table in the narthex, and return it with the fee or pay the fee via the online link on the youth web page. Please also ensure you have updated your medical forms for 2020.
OK'D IN CHRIST NEEDS YOUNG ADULT VOLUNTEERS!
High school graduates age 18-25 are invited to apply to be a YAV at Ok'd in Christ. YAV's assist with registration, set-up, take-down, and other activities. Those interested must complete a form and return it by February 3. YAV's will be compensated with meals, a t-shirt, lodging, and will need to undergo a background check through the District. Please email DCE Suzanne at suzanne.watt@ctrtulsa.org for a copy of the application form if you are interested.
CTR YOUTH SUMMER MISSION TRIP IN SANTA ROSA BEACH, FL. JUNE 2020! We will be hosting a VBS for Hope on the Beach Lutheran Church and doing other local mission opportunities as well as enjoying the beach!we will be leaving on June 20 with VBS the week of the 22-26 and returning Sunday, June 28.
WIDOWS & WIDOWERS BIBLE STUDY is held in the library at 10 AM on Wednesdays with Pastor Burmiester.
LADIES BIBLE STUDY is held in the library at 9:30 AM on Fridays with DCE Suzanne. All ladies are invited to attend.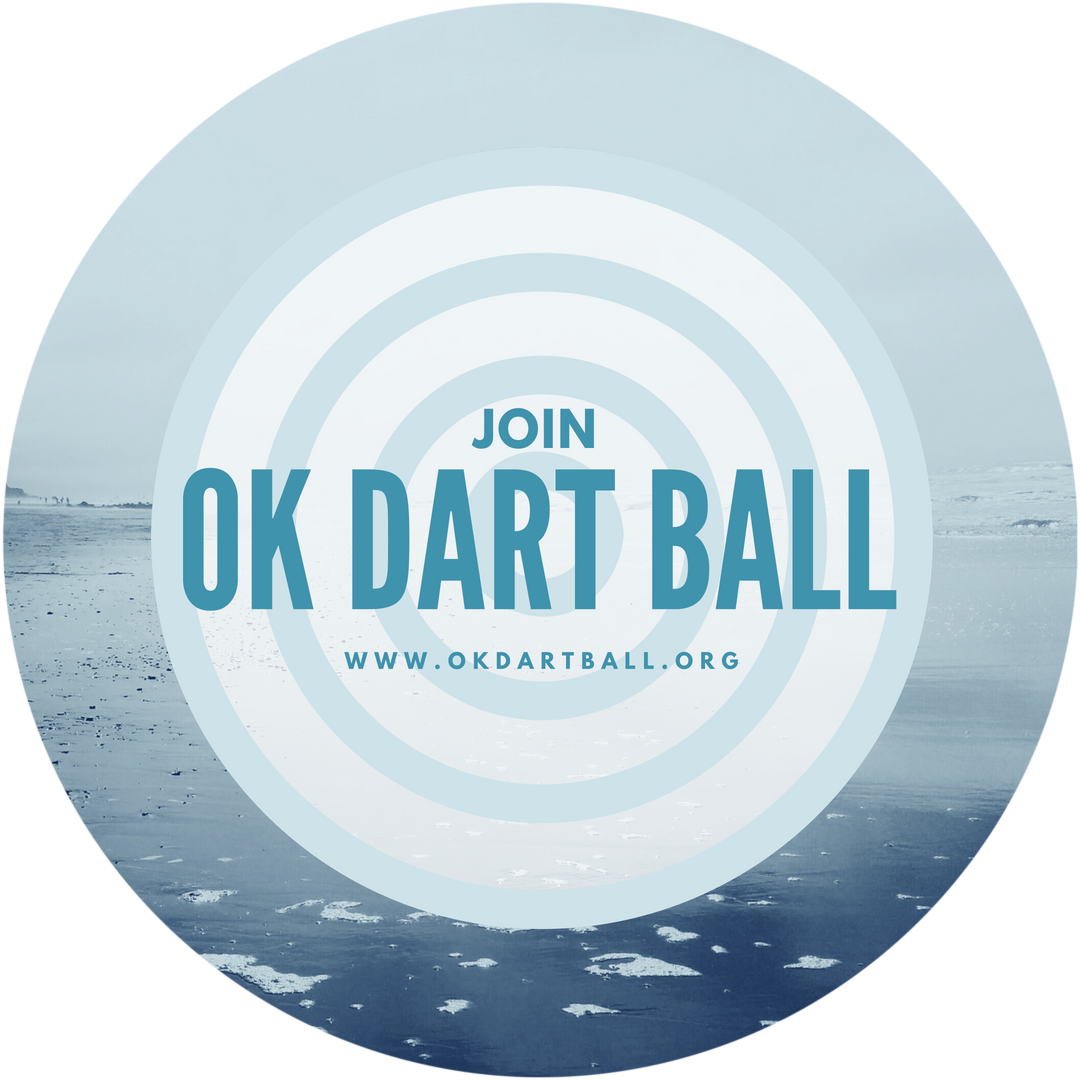 The Oklahoma Dart ball Association is an initiative of the Oklahoma District of the Lutheran Church- Missouri Synod. The Association started in 2016 in the Tulsa Metro Area and has expanded to Oklahoma City and beyond.
Currently membership is limited to anyone age 18 years and older. For the Tulsa Metro Division players must be 21 or older since we play at Cabin Boys Brewery.
The Association is in the development phase. The Tulsa Metro division has 4 teams and expansion efforts are focused in Oklahoma City and beyond.
Deon Hull is available to consult with congregations and assist them in team development.
Please contact him at 918-928-6641 or
DLHull5@gamail.com