CANCELLATIONS AND POSTPONEMENTS:
Monday
Tuesday
10:00 am Sew N Sows
Wednesday
7:00 pm Choir
Thursday
OWLS
Friday
9:30 am – Ladies' Bible Study
Sunday
9:30 am- Sunday School
No church nursery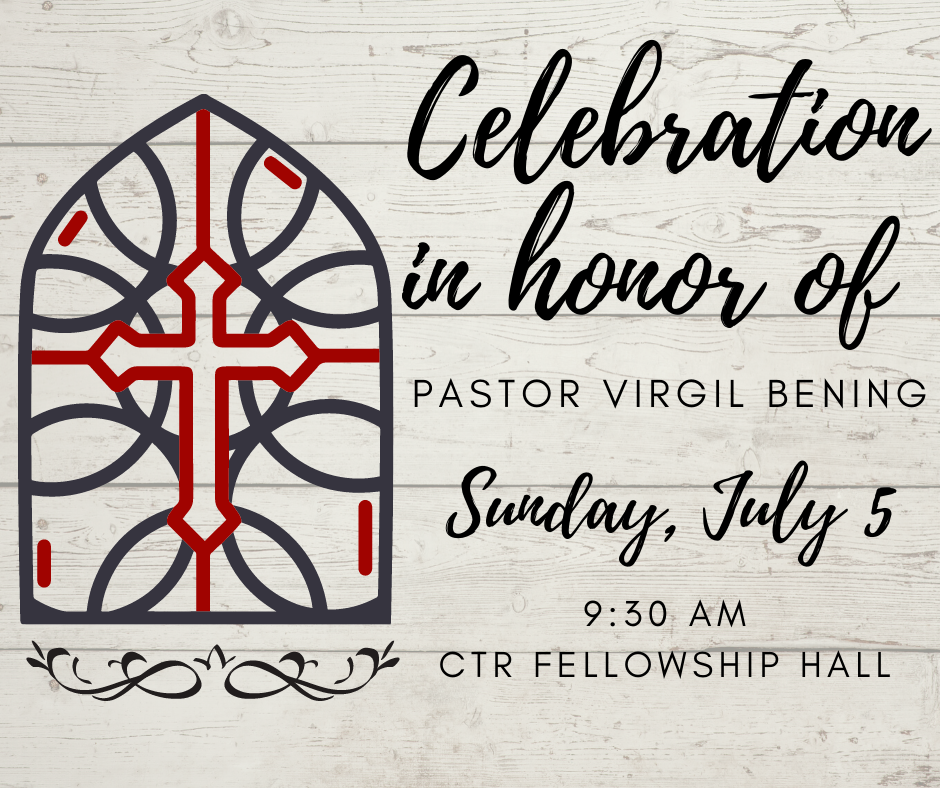 For the Instagram follow: ctrtulsa or click
HERE
For the Twitter account use: @PastorBe_CTR
NEWSLETTER: Check the church website to read the online newsletter.
LOVE GATHERING for ECC is in May. Please donate Kleenex, paper towels, non-scented wipes and Clorox wipes for their classroom use. Containers are placed at the south entrance.
GIVING: As we continue to do ministry, even in the time of being physically apart, your faithful giving is a blessing to Christ the Redeemer and your community. We thank you in advance for continuing to keep the ministry moving forward at Christ the Redeemer.
Here are some options for sending in your tithes and offerings to CTR:
1. Online: You can visit
www.ctrtulsa.org/on-line-giving
to sign up through Vanco for one-time or ongoing offerings or donations. This allows you to set up weekly, bi-weekly or monthly giving.
2. Smartphone: You can contribute through GivePlus Church, our mobile giving app. Go to the App Store or Google Play and search for "GivePlus church" to download it for free.
3. Vanco Client Services: You can call 1-800-675-7430 to give your offering for Christ The Redeemer by phone.
4. Mail: You can mail your offering in your offering envelope to the church office: 2550 E. 71st St., Tulsa, OK 74136.
SOUTH TULSA COMMUNITY HOUSE:
We are in great need of just about everything "canned," as well as other proteins such as dried beans, peanut butter, meat based soups. We also need clean and labels removed prescription bottles which we use to distribute shampoo, body wash/soap and the like. They request that you not donate any Ramon noodles.
COLLECTION CENTER: Please remember to collect food and household supplies for South Tulsa Community House; various labels for ECC (check out the collection center for a list); various coupons for the military; eye glasses for MOST Ministries. All these items can be dropped off at the collection center at the south entrance.
CTR YOUTH SUMMER MISSION TRIP IN SANTA ROSA BEACH, FL. JUNE 2020! We will be hosting a VBS for Hope on the Beach Lutheran Church and doing other local mission opportunities as well as enjoying the beach!we will be leaving on June 20 with VBS the week of the 22-26 and returning Sunday, June 28.
As of May 10, this trip is still planned as previously scheduled. The final payment for the rental homes is not due until May 21, so a final decision will be made by May 15. Please contact DCE Suzanne to let her know if your youth IS or IS NOT planning to attend. If hosting a VBS is not possible, we will plan to go and enjoy the beach and do our own mission projects while there. For more questions, please contact DCE Suzanne.
CAMP LUTHERHOMA:
Summer Camp is still in the plans. They will be making a decision about the status of summer camp mid-May. For more information:
www.lutherhoma.com
.
WIDOWS & WIDOWERS BIBLE STUDY
is held in the library at 10 AM on Wednesdays with Pastor Burmeister and will resume on July 8.
LADIES BIBLE STUDY is held in the library at 9:30 AM on Fridays with DCE Suzanne. All ladies are invited to attend. This class will tentatively resume in August.
WOMEN'S RETREAT: Camp Lutherhoma has had to cancel all retreats. When a new date is scheduled, it will be communicated.
SUNDAY SCHOOL is now online! Go to https://www.ctrtulsa.org/sunday-school/ for a video each week.
You can also find other lesson information on the church website that you will be able to print at home.

VBS: Due to the social distancing guidelines in place, VBS is postponed.
In my opinion, after the Bible the Lutheran hymnals, currently
Lutheran Service Book
, with its hymns, liturgies, canticles, the small catechism on page 321, psalms, and prayers on the very first page as well as pages 305 to 318,
can be one of the most meaningful collections of spiritual resources for the lay person to use on a daily basis.
Recently, our pastor urged us to remember our own baptism when we awaken each morning by making the sign of the cross over our heart as was done at our own baptism and saying the invocation, "In the Name of the Father and of the Son and of the Holy Spirit. Amen." This is nothing new, as Luther encourages us in the small catechism, see page 327 in
Lutheran Service Book,
to begin each day this way. What a great way to get going in the morning!
There is a section in our hymnal named "baptismal life" and it begins with hymn 594 which is immediately after the "baptism" section. The first hymn in the "baptismal life" section is "God's Own Child, I Gladly Say It". This is a fairly new hymn to us and it has fast become a favorite one. Some of us learned it or heard it from the
hymnal supplement 98
, copyrighted in 1998 by Concordia Publish House. The text was written by Erdmann Newmeister who lived 1671- 1756. It was translated by Robert E. Voelker who was born in 1957. The tune was composed by Johann Caspar Bachofen who lived 1697-1755 and the musical setting is by Joseph Herl who was born in 1959. The tune name is "Bachofen" for the man who wrote the tune. Reviewing this bit of information, we see that Newmeister and Bachofen lived at the same time and Voelker and Herl lived at the same time. I can only imagine the excitement of these four men who lived in different centuries as they poured over the words, tune, translation and musical setting of this beloved hymn. Again in my opinion, the words of this hymn speak to us and for us in our lives AND also as a witness to the persons attending a funeral or memorial service of a Christian who died in the faith. Recently,
I asked a group of school children if they had a favorite hymn and what it was if they had one. No one had one and they seemed to agree that they didn't know the hymns. So, may I suggest to parents and grandparents, etc. that you offer to mentor the younger ones in the beauty of the hymns. The children did know how to read the words from verse to verse and seem eager to learn about the hymns. For your information, the list of Children's Songs in our hymnal is on page 1011.
The footnote in
hymnal supplement 98
states the following about this hymn: "Both the joy of living as baptized sons and daughters in Christ and the daily significance of remembering our Baptism are portrayed in this hymn. The tune also reflects the exuberant joy of all who are baptized into Christ Jesus." What a wonderful, valuable resource to share with your family.
Norma Muller
---