YOUTH CALENDAR OF EVENTS

:
Dec 20-21 2017
HS Lock-In
JAN 12-14 2018
Journey in January
Jan 26-28 2018
JR High Retreat
FEB 18-19 2018
Incredible Pizza
MAR 4 2018 Jr Roustabouts
March 9-11 2018 OK'd in christ
June 2018 Colorado Mission Trip (Dates Subject to Change)
Jr High Youth 6th-8th Grade
High School Youth 9th-12th Grade
SAVE THE DATE
for the 2019 National LCMS Youth Gathering July 11-15, 2019 in Minneapolis, MN. Youth who will COMPLETE 8th grade in May 2019 OR will be 14 YRS OLD by July 10, 2019 may register.
CTR-U
For junior high students we will only offer one confirmation class a week in the fall & spring and the other time slot will be dedicated to youth fellowship time. Our post-confirmation class will be in addition to the regular adult classes which these students may participate in at any time. We value your input as we move forward in creating a new direction for our youth ministry at CTR. Any ideas for additional high school and/or junior high school only youth events are welcome as well.
WEDNESDAY NIGHT POST-CONFIRMATION SMALL GROUP
5:30-6:30 Post-Confirmation Youth Small Group Bible Study led by Pastor B in the Youth Room
7:00-8:00 Youth Fellowship– 6th-12th grade youth ONLY-hang out with your friends and participate in games, basketball, open gym, capture the flag and more!
HIGH SCHOOL CHRISTMAS LOCK-IN
December 20-21, 2017 at Immanuel Lutheran Church- Broken Arrow
$0 to attend, bring a snack to share and items for the service project TBD.
Bring a "white elephant gift" for the gift exchange.
Bible study, visit the Rhema lights, late night games and more!
INCREDIBLE PIZZA LOCK-IN
For both jr high and high school youth and friends
February 18-19, 2018 at Incredible Pizza- Tulsa
$30 to attend and includes pizza dinner, breakfast, all night drinks/slushies and activities
June 2018– SUMMER MISSION TRIP
YOUTH SUNDAY SCHOOL CLASSES
For high school youth each Sunday.
9:30-9:50- Breakfast and Fellowship
9:50-10:30- Small Group Study in the Youth Room studying "Mere Christianity"
Led by David Ross, Lindsey & Nathaniel Rake
For junior high youth youth each Sunday.
9:30-9:50- Breakfast and Fellowship
9:50-10:30- XP3 Small Group Study in the DCE Office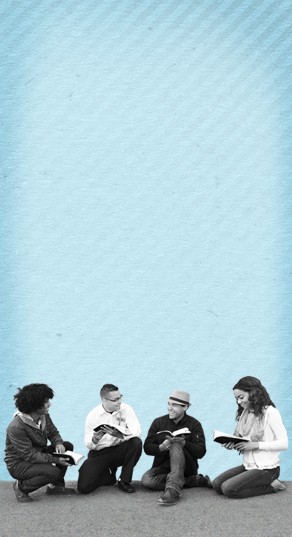 High School
Small Group
3:00-5:00 PM on Sundays
December 10
District High School Events
Journey in January- January 12-14, 2018
Camp Lutherhoma- Tahlequah, OK
OK'd in Christ District HS Gathering
Embassy Suites- Norman, OK
Junior High Small Group
3:00-5:00 PM on Sundays
December 10
District Junior High Events
Joy in Christ District JH Gathering
Camp Lutherhoma- Tahlequah, OK
Retreat
CTR Jr High Retreat
Camp Lutherhoma- Tahlequah, OK
Confirmation Class Sunday Evening Schedule
Sunday Evenings 3:00-5:00 PM
Led by DCE Intern Myrthe Harkenrider
World Religions
11/5 Christianity Introduction
11/19 Judaism
12/10 Islam
1/14 No Class
1/28 No Class
2/11 Hinduism
2/25 Buddhism
3/11 No Class
4/8 Mormonism
4/22 Jehovah's Witness
5/13 Final Review
Confirmation Class Wednesday Night Schedule
Wednesday Nights 5:30- 6:30 PM Class and 7:00-8:00 PM Youth Fellowship Hour
Led by DCE Suzanne Watt
Law & Gospel
11/15 Sin
11/22 No Class
11/29 What is Law? What is Gospel?
12/6 The Difference Between Law & Gospel
12/13 Confession & Absolution/ The Office of the Keys
12/20 & 12/27 No Class
Lutheran History
1/3
1/10
1/17
1/24
1/31
2/7
Lutheran Worship
2/14
2/21
2/28
3/7
3/14
3/21 & 3/28 No Class
4/4
4/11
4/18
4/25 Final Review/Projects Due