ONLINE PAYMENT NOW AVAILABLE!
Youth families will be able to pay online via checking account EFT or debit/credit card for youth events! The link to do so can be accessed by clicking the green "Make a Payment" button above. A small fee is reflected in the registration price for each event to cover costs incurred for this convenience.
YOUTH CALENDAR OF EVENTS
March 29-30: OK'd in Christ High School event
April 21: Youth Easter Breakfast
YOUTH FORMS
Click a link below to download and print at home
2019 Tulsa Area LCMS LaserQuest Lock-in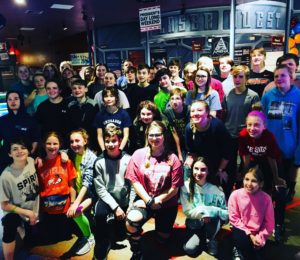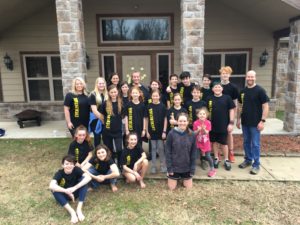 Jr High Youth 6th-8th Grade
High School Youth 9th-12th Grade
SAVE
THE DATE
for the 2019 National LCMS Youth Gathering July 11-15, 2019 in Minneapolis, MN. Youth who will COMPLETE 8th grade in May 2019 OR will be 14 YRS OLD by July 10, 2019 may register. See the National LCMS Youth Gathering column of this page for more information.
FILL THE BUS FUNDRAISERS FOR NYG 2019
Every $250 we raise helps a youth ride the bus!
Easter Breakfast: Sunday, April 21 from 9:00 AM-10:30 AM
Donations Only: If anyone would like to donate toward the NYG trip without purchasing an item from their fundraiser group, donations can be earmarked to the Youth Funds dedicated account 17-00-01-34.
CTR-U: For junior high students we will only offer one confirmation class a week in the fall & spring and the other time slot will be dedicated to youth fellowship time. Our post-confirmation class will be during the 5:30 time slot after Youth Band.
5:00-5:30 Youth Band Practice
5:30-6:30 Youth Small Group Bible Study led by Pastor B in the Youth Room
7:00-8:00 Youth Fellowship– 6th-12th grade youth ONLY-hang out with your friends and participate in games, basketball, open gym, capture the flag and more!
OK'D IN CHRIST: is March 29-30, 2019 in Edmond, OK. Please bring cash for dinners. We will be collecting non-perishable goods and hygiene items for a service project so please bring an item/items with you.
FRIDAY
• Leave CTR at 6PM to head to OKC
o Please eat before you come or bring something with you.
• 7:30PM Arrive at the Four Points by Sheraton 3117 NW 137th Street Oklahoma City Oklahoma 73134 USA
o They have an indoor heated pool that is open until 10PM so bring your swimsuit
SATURDAY
• 9:00 AM Breakfast
• 10:00 Arrival & Check-in
o *Collecting non-perishable goods and hygiene items
• 10:00AM – Event Doors Open
• 6:00PM – Dismissal
• 6:15PM Eat Dinner
• 8:45PMish Return to Tulsa
HIGH SCHOOL MINISTRY
District High School Events
C.L.A.S.S. Student Leadership Experience
Concordia University-Nebraska
Journey in January-
January 17-19, 2020
OK'd in Christ District HS Gathering
March 29-30, 2019
Holy Trinity- Edmond, OK
JUNIOR HIGH MINISTRY
District Junior High Events
Joy in Christ District JH Gathering
Camp Lutherhoma- Tahlequah, OK
Church Retreat
CTR Jr High Retreat
Camp Lutherhoma- Tahlequah, OK
National LCMS Youth Gathering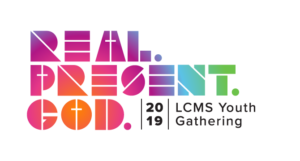 The next LCMS Youth Gathering will be July 11-15, 2019 in Minneapolis, MN.
Registration will open in Fall 2018 and is $365 a person.
Important Dates:
September 5, 2018 Online Registration Opens October 17, 2018 Registration
Spring 2019 Hotel Assignments
CTR will leave for NYG on Wednesday, July 10, 2019 at 6:00 AM from Immanuel- Broken Arrow. We will return the morning of Tuesday, July 16, 2019.
– Visit the Envelope Wall at the South entrance – Pick your white envelope. The number on the outside reflects the amount you will donate. (For example Envelope 57 = $57) – Inside you will find a letter, blue envelope and Donor Information Card. – Keep the letter inside the white envelope from one of the youth attending NYG and pray for that youth before, during and after the trip. – Return your donation in the blue envelope along with the Donor Information Card to CTR. All checks should be make payable to "Christ the Redeemer" with "NYG Fundraiser" in the memo line – During the Gathering July 11-15 expect a special surprise from your youth!

Youth Sunday School Classes
YOUTH SUNDAY SCHOOL CLASSES
For high school youth each Sunday
9:30-9:50- Breakfast and Fellowship
9:50-10:30- Small Group Study in the Youth Room
Led by David Ross, Lindsey & Nathaniel Rake
For junior high youth youth each Sunday
9:30-9:40- Breakfast and Fellowship
9:40-10:30- Small Group Study in the DCE Office studying How the Church Grew
Confirmation Ministry Information & Schedules
Confirmation Class Sunday Schedule 2018-2019
Sunday Mornings during Sunday School
Mar 10 How the Church Grew
Mar 17 Game Day- Spring Break
Mar 24 How the Church Grew
Mar 31 How the Church Grew
Apr 7 How the Church Grew
Apr 14 How the Church Grew
Apr 28 How the Church Grew
May 5- No Class- Confirmation Sunday Reception May 12 How the Church Grew
May 19 How the Church Grew
Key points will be taught in Sunday School. Students wanting credit for this class will have additional at home reading and assignments to turn in and complete each week in order to receive credit.
Mar 10 From Jerusalem to Rome Christians Persecuted Read pages 4-12 Lesson 1- # 1, 2, 4 Lesson 2- # 2, 4, 7
Mar 24 Life in the Early Church Approval by the Government Read pages 13-20 Lesson 3- # 1, 2, 4, 5, 8 Lesson 4- # 2, 3, 6
Mar 31 Mission Outreach Growth of the Papacy Read pages 21-28 Lesson 5- # 2, 3, 9 Lesson 6- # 3, 5, 7, 9
Apr 7 Life in the Church of the Middle Ages (Part 1 and 2) Read pages 29-36 Lesson 7- # 1, 8, 11, 14 Lesson 8- # 2, 5, 7, 8
Apr 14 Beginnings of Reform Martin Luther Read pages 37-45 Lesson 9- # 8, 9, 10 Lesson 10- # 3, 5, 6, 7, 8
Apr 28 John Calvin The Catholic Reformation Read pages 46-53 Lesson 11- #1, 3, 4, 5, 12 Lesson 12-#1, 5, 6, 9
May 12 Spiritual Renewal Henry Muhlenberg Read pages 54-62 Lesson 13-#1, 3 ,4, 6 Lesson 14-#1, 2, 4, 7, 12
May 19 Founders of the Missouri Synod Problems and Challenges Today God's Grace through the Ages FINAL IN CLASS Read pages 63-71 Lesson 15-#2,5, 6,14 Lesson 16-#2, 4, 5, 8, 11 Read pages 72-77 Lesson 17-#2, 10, 13, 18
Wednesday Night Confirmation (CTR-U)
5:30-6:30 PM
Led by DCE Suzanne Watt
Mar 20 No class- Spring Break
Mar 27 Law & Gospel/Baptism
Apr 3 Law & Gospel/Baptism
Apr 10 Law & Gospel/Baptism
Apr 17 No Class- Holy Week
Apr 24 Law & Gospel/Baptism
May 1 Law & Gospel/Baptism
May 8 Summer Break
Mar 27 Law & Gospel/ Baptism Pgs. 165-168 "Connections" on page 168
Apr 3 Law & Gospel/ Baptism Pgs. 169-172 "Connections" on page 172 You might have to ask your parents
Apr 10 Law & Gospel/ Baptism Pgs. 173-176 "Connections" on page 176
Apr 17 NO CLASS- HOLY WEEK
Apr 24 Law & Gospel/ Baptism Pgs. 177-180 "Connections" on page 180
May 1 Law & Gospel/ Baptism Pgs. 181-184 "Connections" on page 184 Use a copy of the Lutheran Service Book
May 8 NO CLASS- SUMMER BREAK