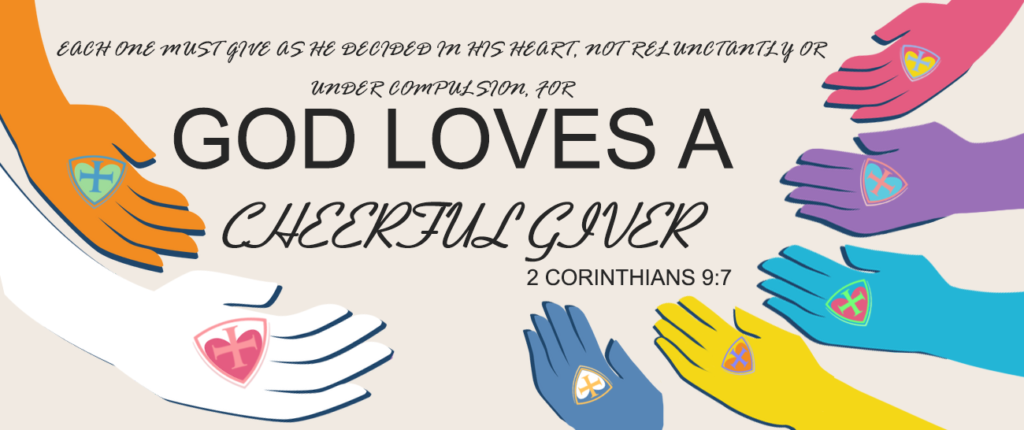 SERVING WITH CTR
Members of Christ the Redeemer are, at our center, followers of Jesus Christ and, at our best, His disciples;
growing in Jesus' love and learning, more and more, to emulate His character. As He serves all, we serve others and each other.
Sharing Your Supply
For information about the various ways you can join in donating goods or participating in fundraising
for various church ministries, click here or look under "Sharing Your Supply" above.
Sharing Your Skills
For information about the various ways you can join in offering your time and skills in partnership
with the ongoing service and ministries of CTR, click here or look under "Sharing Your Skills" above.
On-line giving
The Ministry of Stewardship is to encourage and promote the Gift of Giving as explained in Deuteronomy 16:17 : Every-man shall give as he is able, according to the Blessings of the Lord your God which he has given you.
By reaching out to the congregation with a desire to increase our dedication in our giving and service we are better able to live our vision of "Leading People into a Living Relationship with Jesus Christ." click here to visit our donations page, click here to donate.

Capital Campaign
Our Plans to Expand Our Facilities for Education, Worship, Fellowship, and Administration.
Christ the Redeemer Lutheran Church is a vibrant congregation that has ministered the Gospel to our community, country, and world for over 60 years. And while facilities and faces have changed over the years, one thing remains the same…our commitment to the truth and power of the Gospel of Christ, to one another, and to the betterment of our community. Click here to learn more about our capital campaign.
CTR is expanding
Our church has been blessed by God with the continued growth in our congregational membership, requests for children and infants to learn in our ECC, participation in Youth and Education activities, and opportunities for Outreach. The challenge that comes with this blessing is that our building is being stretched to its effective limits.
Click here
to learn more about our expansion and view frequently asked questions.