Your Mite Box Offerings Are Spreading the Gospel!
2018-2020 LWML OK Mission Goal: $104,600
2017-2018 CTR LWML goal to support National LWML & LWML OK Mission Goals: $2600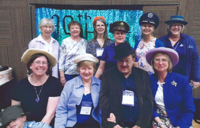 90th Anniversary LWML OK District Convention 2018 in Lawton
Christ the Redeemer LWML
The Lutheran Women's Missionary League (LWML) is the official women's auxiliary of The Lutheran Church—Missouri Synod.
Mission Statement
The mission of the Lutheran Women's Missionary League is to assist each woman of the Lutheran Church-Missouri Synod in affirming her relationship with the Triune God so that she is enabled to use her gifts in ministry to the people of the world.
Carol Fruehling, President
Jody Zscheck, Vice President
Teresa Nightingale, Treasurer
Lynne Kollock, Secretary
"Zoning In" is the LWML OK District, Tulsa Zone newsletter.
"The Voice of Service" is the LWML OK District newsletter.
Tuesday, July 17
LWML workday @ CTR
Tuesday, August 21
LWML workday @ CTR
Saturday, August 25
Tulsa Zone Fall Fest




Saturday, September 22
Trinity Lutheran, Broken Arrow
June 20–23, 2019
Join
CTR LWML

on Facebook

From Guatemala City church, Castillo Fuerte . . .
"Last Thursday afternoon, the church had the carpet activity in Guatemala. I am not sure if you have heard that Catholic people in Guatemala make carpets with flowers, sawdust, and different materials for the processions. The people of the procession step on the carpet while they are holding the religious image. Antigua Guatemala is very famous for that. It is not a Lutheran tradition, but the youth group of church (Iglesia Luterana Castillo Fuerte in Guatemala City) have been making a small carpet in the hallway of the building with some Lutheran symbols for several years; so we could say that it is an adaptation of Catholic Church in Guatemala to the Lutheran church. That night, we had the Holy Thursday service." ~ Melina Orozco Aguirre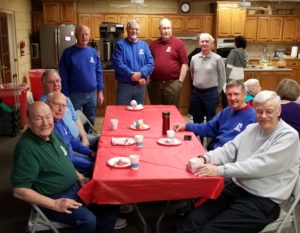 The LWML served breakfast to the CTR Roustabouts on January 26!
LWML Thanks Roustabouts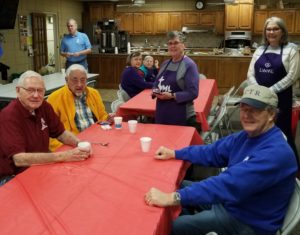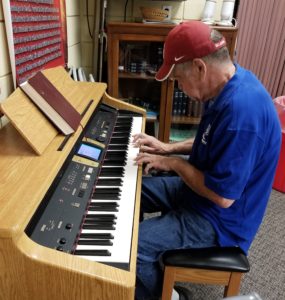 We had so much fun at CTRU in November!
Oklahoma District Online Resources
CTR LWML Mission Outreach
Raise Money While You Shop & Browse the Web
To support Lutheran Women's Missionary League, shop at
Amazon Smile.
The products, shopping experience, and even your login and password are the same as on amazon.com. They donate 0.5% of your purchase to your charity. You can also shop at hundreds of sites through
GoodShop
and
Gumdrop.
Use
GoodSearch
when you browse the web and support the LWML at the same time. The percentage donated depends on where you shop.
$24,010 has been raised so far through these sources for LWML!