Read more about CTR resuming in-person worship at the bottom of this page.
Sunday Worship Times
8:15 AM
Communion 1st & 3rd Sunday
10:45 AM
Communion 2nd & 4th Sunday
Communion is offered at both services on 5th Sundays
(temporarily suspended) 9:30 AM Christian Education / Sunday School
THIS SUNDAY AT CTR- July 5
8:15 am
Divine Service & Holy Communion
The worship service will be live-streamed on the
10:45 am
For service Scripture readings go HERE.
Let Us Worship Together Again!
In-person services resume May 17, 2020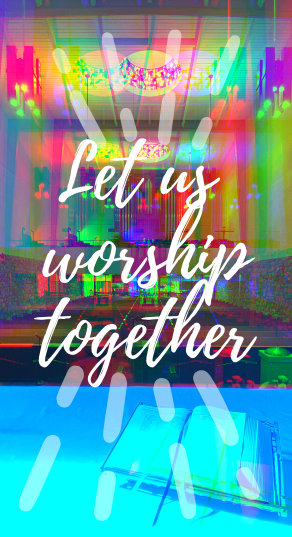 Join us as we begin worshiping together in-person on May 17, 2020. Service times will be 8:15 AM and 10:45 AM with Holy Communion celebrated at both. We will continue to live-stream the services to Facebook and our website should you feel you are not able to worship with us in person at this time.
It is now time for us to regather together around God's Word and Sacraments. As we do this, there are new challenges that await us and new "laws", "regulations", and "expectations" that will need our attention. Don't let these new "laws" get in the way of the need to express the Gospel. What do I mean? It's simple. Let the Gospel of forgiveness go before us in all situations, so that we are quick to forgive and slow to judge others. As we regather, we have put into place some items that are recommended by the CDC, the City of Tulsa, and the State of Oklahoma.
The following is a small synopsis of what you can expect in the coming weeks:
Worship Together Letter
(please click this link to read a copy of the letter mailed to members)
WePlease bring a face mask if that would make you more comfortable. We do have disposable masks available onsite that you may use. Remember that wearing a mask is a consideration for others in attendance.
Hand sanitizer pumps will be available.
Oklahoma state guidelines for worship services including spacing and sanitation practices will be followed. Every other pew will be taped off and hard surface items such as hymnals and Bibles have been removed from the pews. The sanctuary, common areas, and entrances/exits will be sanitized between services.
Please follow the direction of Pastor, the Ushers and Elders as some service routines will be different. The passing of the peace and passing of offering plates will be removed from the service. There will be special instructions for Holy Communion.
Due to social distancing guidelines there will be no church nursery available and we will not join together for an education hour or Sunday School at 9:30 AM between services.
Please use your best judgment in deciding when you are able to come to worship services. If you have any symptoms of illness, please worship with us from home until you are feeling well. The live-stream will still be available each week on Facebook Live at 8:15 AM and archived afterwards for viewing at any time. You may also view it by going to the Media section of this website.