ACOLYTES: March 24th: Early: N/A – Late: William Butler. Acolytes for early services are still needed! Please feel free to sign up near the library.
ACOLYTES ARE NEEDED: For several Sundays. Particularly the late service. Please sign up today at the library. The youth are reminded that even though you may be confirmed, you are still encouraged to acolyte until you enter high school.
National Youth Gathering Youth Envelope Fundraiser
Visit the Envelope Wall
Pick your white envelope. The number on the outside reflects the amount you will donate. (For example Envelope 57 = $57)
Inside you will find a letter, blue envelope and Donor Information Card.
Keep the letter inside the white envelope from one of the youth attending NYG and pray for that youth before, during and after the trip.
Return your donation in the blue envelope along with the Donor Information Card to CTR. All checks should be make payable to "Christ the Redeemer" with "NYG Fundraiser" in the memo line
During the Gathering July 11-15 expect a special surprise from your youth!
CTR HAPPENINGS
OWLS: will meet at Incredible Pizza on March 29 (Friday not Thursday). Del Dreyer will introduce, as speaker, a member of the Tulsa Police Department. There is a signup sheet.
GIDEON SUNDAY: will be March 31. There will be a speaker and a door offering collected for their ministry.
LENT WORSHIP SCHEDULE:
Mid-day worship service – 11:00
Evening worship services – 6:30
Lenten meals will be served from 5:30-6:30.
CTR-U will meet from 5:30-6:00 only.
March 27: The Lord's Prayer (Altar Guild Meal)
April 3: The Ten Commandments (Elders Meal)
April 10: Holy Communion (Property Meal)
April 18 – Maundy Thursday – 7:00 with Holy Communion
April 19 – Good Friday Tenebrae Worship – 7:00
ELDERS FOR LENT: March 27-Brandon Witt; April 3-Mark Holt; April 10-Brad Young
CONNECT NIGHT: Will be this April 6th, 5:00 pm – 8:00 pm at Los Cabos on The River Walk. Daycare will be provided at the church, Children must be signed up in advance and must be picked up at 8:00 pm. Sign up by the library!
ANNUAL EASTER EGG HUNT: Will be this April 21st at 10:15, here at CTR. Please bring your own basket or bucket. Families are invited to join us at 9:30 to play A Minute to Win It games in the gym before the Easter egg hunt!
MARCH CHILDREN'S SUNDAY SCHOOL CHALLENGE: We will be supporting local veterans this month who are in need by collecting the following toiletry items: Deodorant, Razors, Shaving Cream, Toothbrush and toothpaste.
SPRING CLOTHING DRIVE FOR HARVEST HOUSE: Outreach is sponsoring a clothing and household item drive for Harvest House during March. Harvest House is kindly asking for clothing to be newer styles roughly 15 years or younger that are not dated. Items must be brought in a sack which you can pickup at the donation table in the Narthex. Please do not put donations in trash bags or plastic grocery bags. New or Clean & Gently Used: Coats and Jackets, Children's Clothing, Regular Size Men's and Women's Clothing, Plus Size Men's and Women's Clothing, Men's T-shirts, Jeans, Bedding, Bath Towels, Pots and Pans, Dishes, Shoes
STUDENT LOAN REPAYMENT FUND: A career in service to the Lord through the church is a fulfilling opportunity, but it is not an inexpensive one. Those who pursue professional church work many times incur educational debt, just like anyone else may do. Repayment of educational debt is often made more difficult by the more modest salaries of church workers, compared to other professions. In order to encourage and retain our professional church workers here at Christ the Redeemer, several years ago the congregation established a fund to assist our Pastors, DCEs and other synodically-trained church workers in repaying their student loans. This fund relies on the donations of our members here at CTR. The fund is currently in need of additional funds. Please prayerfully consider a designated donation to this cause. You may place your gift in the weekly offering with a designation of "Student Loan Fund" or you may give your gift directly to one of the Elders and we will ensure that it is deposited in the correct fund. Thank you for your past generosity and for ongoing support. – John Meinders, Elder Chair
OK'D IN CHRIST:is March 29-30, 2019 in Edmond, OK. Open to all current 8th-12th grade students and friends. This year's theme is "Real.Present.God." and features speakers, music, breakout sessions and fellowship with other teens from Oklahoma. Registration is $55 a person and includes programming and overnight hotel stay. Saturday lunch and snacks are also included. Please bring cash for dinners. We will be collecting non-perishable goods and hygiene items for a service project so please bring an item/items with you. Please turn in a registration form and your fee no later than March 6.
NEXT NYG GROUP MEETINGS! Wednesday, April 10 – 6:00-6:30 PM (before the Lenten service)
EASTER BREAKFAST: Celebrate the Resurrection with us on Easter Sunday! The CTR Youth and their families invite you to an Easter Sunday breakfast. When: April 21 from 9 AM-10:30 AM Where: CTR Fellowship Hall All donations will help support the youth attending the 2019 National Youth Gathering in Minneapolis. All youth going to the 2019 NYG will have a breakfast prep day on Friday, April 19 beginning at 5:30 PM. Please plan to come and take home casseroles to bake as well as help decorate.
ADULT LENT CLASS
Review the Six Chief Parts during Lent with DCE Intern Carinna in the Fellowship Hall at 5:30 PM.
March 27 – The Lord's Prayer
April 3 – The Ten Commandments
April 10 – Holy Communion
We will be using the 2017 revised edition of Luther's Small Catechism, diving into new questions and remembering how the Six Chief Parts can apply to your daily life. Please sign up in the Narthex if you would like a copy for $10.
SUNDAY SCHOOL OFFERING: for this quarter will go to a Comfort Dog Program. Locally, they help with school programs and classrooms, special needs classrooms, children's hospitals, nursing homes, police and fire department crisis response, funerals, etc. The Comfort Dog Program is affiliated with Lutheran Church Charities.
UPCOMING AND ON GOING EVENTS
TULSA LUTHERAN BRAILLE WORKERS NEED YOUR HELP!
CTR needs volunteers to continue their commitment to this mission. Please prayerfully consider joining our team. Additional info can be obtained by contacting Teresa Nightingale at 299-3396;
tnightingale@cox.net
YOUNG INVESTORS (Y.I.) CLUB ONLINE ACTIVITY CENTER
is being introduced by LCEF. There are interactive games, coloring pages, Bible stories, devotions, videos and for older members, news stories and links to servant events and community service projects. Check it out today at
lcef.org
.
SOUTH TULSA COMMUNITY HOUSE: We are in great need of just about everything "canned," as well as other proteins such as dried beans, peanut butter, meat based soups. We also need clean and labels removed prescription bottles which we use to distribute shampoo, body wash/soap and the like.
COLLECTION CENTER: Please remember to collect various ink cartridges and electronic equipment for the LWML; food and household supplies for South Tulsa Community House; various coupons for the military; eye glasses for MOST Ministries. All these items can be dropped off at the collection center at the south entrance.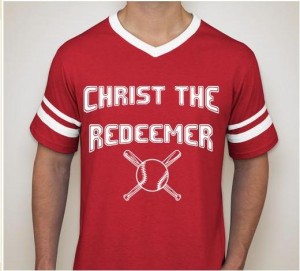 CTR Softball Team – check back for next years Summer Season!
Check our Facebook page for more
details (CTR Softball Players)!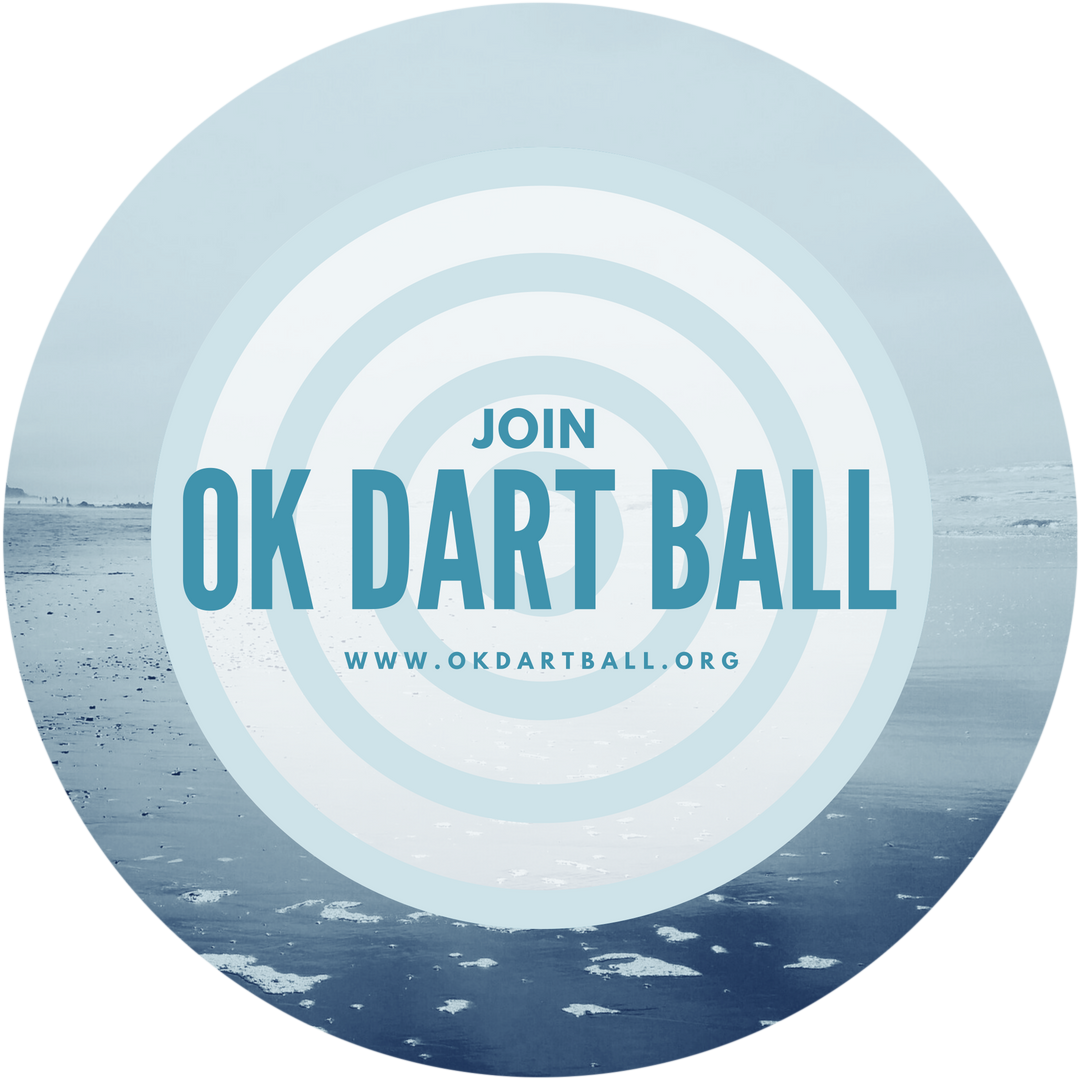 The Oklahoma Dart ball Association is an initiative of the Oklahoma District of the Lutheran Church- Missouri Synod. The Association started in 2016 in the Tulsa Metro Area and has expanded to Oklahoma City and beyond.
Currently membership is limited to anyone age 18 years and older. For the Tulsa Metro Division players must be 21 or older since we play at Cabin Boys Brewery.
The Association is in the development phase. The Tulsa Metro division has 4 teams and expansion efforts are focused in Oklahoma City and beyond.
Deon Hull is available to consult with congregations and assist them in team development.
Please contact him at 918-928-6641 or
DLHull5@gamail.com