Summer Sunday School Volunteers Still Needed! From June– August, Children's Sunday School will be held in the gym. Each week we need 4 volunteers to lead stations. If you're interested in more information or would like to volunteer, please check out the display in the Narthex.
OWLS (Older Wiser Lutheran Seniors): will meet on June 28 at 11:30 at Incredible Pizza for lunch and program. Brad Teegarden will be the speaker. He will discuss the stock market and all things financial. There is a sign up at the south entrance.
ALTAR FLOWERS ARE NEEDED: For August through the remainder of the year. They are $35 per arrangement. The sign-up sheet is located at the south entrance.
ACOLYTE SCHEDULE
for July-September 9 is ready for sign ups. It's located on the family ministry bulletin board near the library.
WORLD RELIEF SCHOOL KITS:
Once again in July and August, we will gather up donations for school kits for World Relief. There are cards at the display in the Narthex with the items needed. You can do complete kits or individual items. You can check out the Lutheran World Relief website to find out more information:
https://lwr.org/get-involved/build-kits-of-care/school-kits
. Monetary donations can also be made and Lynne Kollock will buy the items for you. Simply mark LWR on the memo line or give the money to either of them. If you have any questions, please contact Lynne Kollock.
UPCOMING AND ON GOING EVENTS
YOUNG INVESTORS (Y.I.) CLUB ONLINE ACTIVITY CENTER
is being introduced by LCEF. There are interactive games, coloring pages, Bible stories, devotions, videos and for older members, news stories and links to servant events and community service projects. Check it out today at
lcef.org
.
SOUTH TULSA COMMUNITY HOUSE: We are in great need of just about everything "canned," as well as other proteins such as dried beans, peanut butter, meat based soups. We also need clean and labels removed prescription bottles which we use to distribute shampoo, body wash/soap and the like.
COLLECTION CENTER: Please remember to collect various ink cartridges and electronic equipment for the LWML; food and household supplies for South Tulsa Community House; various coupons for the military; eye glasses for MOST Ministries. All these items can be dropped off at the collection center at the south entrance.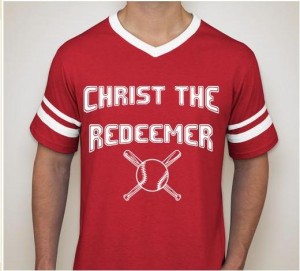 CTR Softball Team – check back for next years Summer Season!
Check our Facebook page for more
details (CTR Softball Players)!